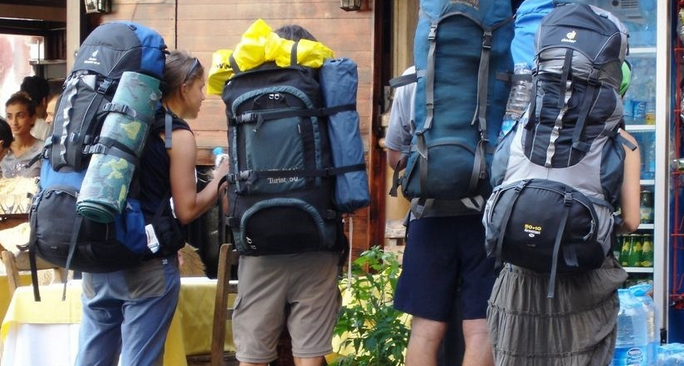 Backpacking across Europe is guaranteed to be one of the most exciting adventures of your life and it doesn't have to break the bank! This nomadic style of travelling is one of the best ways to fully absorb all the diverse cultures that the second smallest continent has to offer. Forget uninspiring package holidays and expensive hotels – explore Europe's amorphous landscape with complete freedom. All you need to do is fill your rucksack with essentials and grab those cheap flights. Take heed of our cost-effective insider tips to planning a backpacking holiday and you'll be trekking the frozen tundra of the North or relaxing in the sumptuous Mediterranean before you know it.
Save, save, save
Saving is easy when you pare down your fixed expenses. If you want fast ways to bolster your backpacking balance, sell your car in favour of the bus and rent out your room. Pennies add up too, so lessen your luxuries by ditching your shop-bought morning coffee and sacrificing boozy nights out. For quick wins, sell all your unwanted items on EBay, downgrade your mobile phone or pick up a weekend job to supplement your income.
Plan a short jaunt
You don't have to travel for months and months to make the most of a backpacking holiday. Novice travellers are highly advised to plan their adventure for 6 weeks or less. It might sound obvious but the shorter time you are away, the less money you will spend so select a handful of destinations you really want to visit and don't be tempted to extend your trip.
Shop savvy for travel gear
You can't trek Europe with a bagful of non-essentials weighting you down, so be strict with what you do and don't pack. Girls can save space by forgoing frivolous beauty items and hair grooming appliances. The only things you'll really need is a backpack, clothing, comfy footwear, camera, soap, passport and money – so hunt down the basics in charity shops and leave your airs and graces at home!
Do the maths before you set off
It might be tempting to jump on a plane as soon as you've saved a small nest egg but even the most seasoned backpackers know to plan their money ahead of travel. While it might not sound very exiting or spontaneous, you really need to organise your airfare, accommodation expenses, transport, food budget and emergency money ahead of travel or you could risk getting caught short.
Travel out of season
Most explorers strap on their backpacks at the height of summer, when flights can be expensive and accommodation even more so. While basking in the hot weather can be glorious, it can also be detrimental to your budget. By travelling outside of the standard months, from September to May, you can avoid the crowds and save yourself mountains of money in the process.
Hopefully these tips will help you plan an exciting and economical European backpacking adventure. Bon voyage!