City breaks are becoming a lot more popular of late. They are far more affordable than taking long-haul flights because low-cost budget airlines are run inexpensively as a no-frills service for travellers on a budget. It's pretty easy to make a booking, fly out of London and be in Paris or Rome or Istanbul later that day.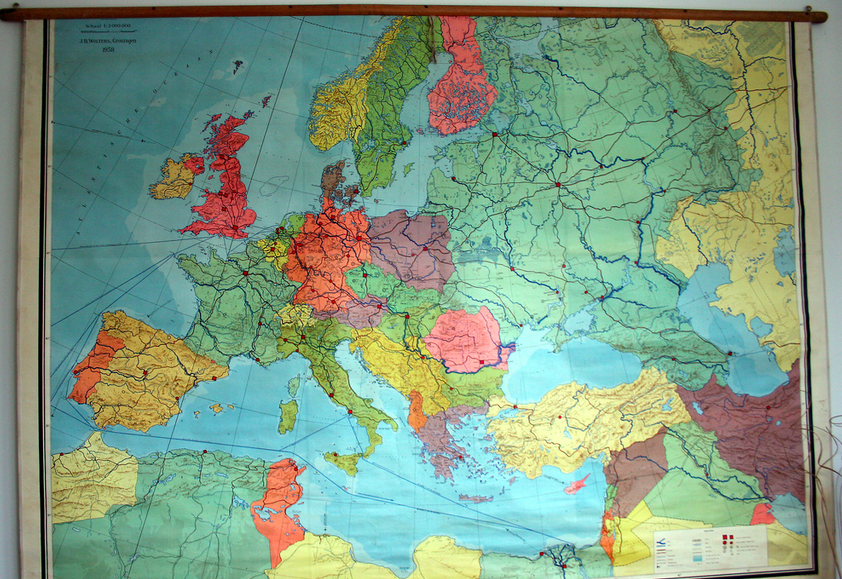 CC Image: http://www.flickr.com/photos/33255628@N00/3259328399/
The time difference is minimal and so you can hit the ground running when you arrive without being saddled with annoying jet lag. Want to eat locally-made Turkish delight in Istanbul? Or eat a freshly made baguette stuffed with local French cheeses from a little bakery in Paris?
Such luxuries that seemed only possible for the rich and famous are now accessible to everyone with a Passport and a small amount of cash to spare.
These kind of short trips take very little planning too. For the large city breaks, there are so many hostels and hotels to choose from that you don't usually encounter a problem making a last minute booking for a room.
It's also possible to plan ahead by reserving a room when booking a flight, so you'll know where you'll be staying and can plan your itinerary based around that location. For people who enjoy planning what they'll do on their holiday almost as much as going on the holiday itself, this is the best choice.
Five Cities in 18 Days, For Less than $400
For the keen travellers from London (or who can transit there), a planned tour of five European capital cities can cost as little as $360 in airfare. That works out at just $72 per city. If you live outside of London, then a visit to London can expand the list of cities to six.
Think of this like a round-the-world group air ticket except it involves using four different low-cost airline carriers starting with Ryanair on April 30th to fly from London over the water to Dublin for pint of Guinness, a few days later you depart on Norwegian airlines to Oslo for a look at a beautiful Fjords, and then whiz over to Warsaw in Poland on Wizz Air.
After a short breather, you can then travel on to Rome, also on Wizz Air. See this ancient city steeped in religious history and perhaps explore the mysteries written about by novelist, Dan Brown. From Rome, Ryanair can whisk you over to romantic Paris to see the Eiffel Tower and Champs Elysees, plus enjoy some classical French cuisine before flying back to London on May 18th on Easyjet.
The prices of the flights on the four airlines costs between $40 and $81 for single tickets. This action packed 18 day trip divides time well between these European cities for the ultimateuroe city break adventure.
Choose Your Own Itinerary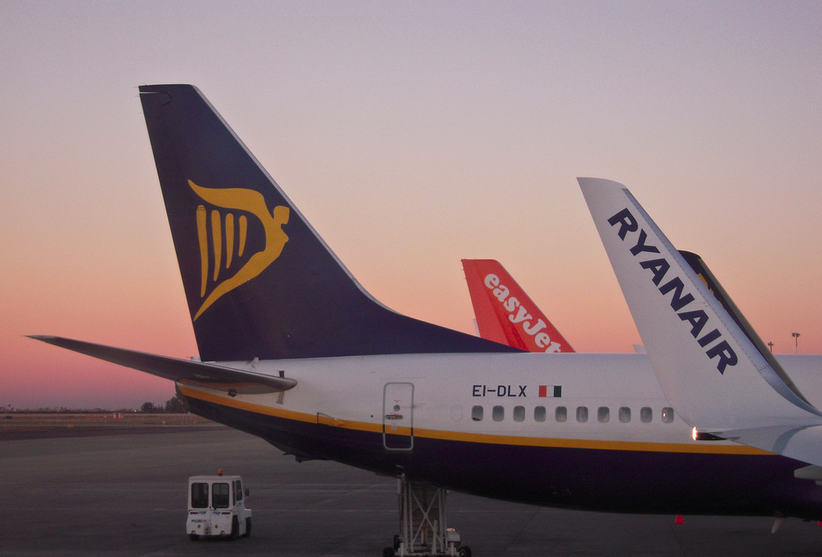 CC Image: http://www.flickr.com/photos/michalo/5365401606/
You are, of course, free to decide your own itinerary including whichever countries and cities are of most interest to you. Check out Low Cost Airline Guide for a convenient route search tool that you can use for planning your trip with the network of airlines operating in Europe.
If foreign museums are your thing, then an extended visit to Paris could take in many leisurely museum visits including the Louvre, a long day of shopping and enough time to learn about the many districts within Paris while you travel on the Paris Metro system.
Where you choose to go is entirely up to you.
Longer Multi-City Breaks
Often we tend to think about city breaks as single city, single country trips, but instead of taking a two week vacation to a summer beach resort, the alternative is to sample several city delights over the same period of time.
Other than enjoying a far more varied trip, this will no doubt provide insights into what countries captured your interest the most and possibly deserve a second, more in depth visit another year.
As we only get to take so many holidays in our twenties before we become tied down with adult responsibilities like buying a house and starting a family, this idea of sampling several places to see which countries, cultures and people interest you the most is quite an attractive one.
Best of all, thanks to the development of numerous low-cost small-hop airlines around Europe, it's less expensive than ever before to skip around Europe. The flights are easy to take because the distances are so short that the in-flight time is only an hour or two in many cases, so you barely notice the semi-frequent travel across Europe.
Just don't unpack much in the hotel room at each destination so you don't have to fuss with packing again when it's time to leave for your next exciting city on your journey.
Flight information:
Flight 1: London Gatwick (LGW) -> Dublin (DUB), GBP 23.99 Ryanair flying 30th April 2014 found 27th January 2014 at bookryanair.com (USD $39.77)
Flight 2: Dublin (DUB) -> Oslo (OSL), GBP 45.50 Norwegian flying 6th May 2014 found 27th January 2014 at norwegian.com (USD $75.42)
Flight 3: Oslo (TRF) – > Warsaw (WAW), NOK kr219 Wizz Air flying 11th May found 27th January 2014 at wizzair.com (USD $35.61)
Flight 4: Warsaw (WAW) -> Rome (FCO), PLN zl249 Wizz Air flying 13th May found 27th January 2014 at wizzair.com (USD $80.99)
Flight 5: Rome (CIA) -> Paris (BVA), EUR 39.99 Ryanair flying 15th May found 27th January 2014 at bookryanair.com (USD $54.67)
Flight 6: Paris (CDG) -> London (LGW), EUR47.98 Easyjet flying 18th May found 27th January 2014 at easyjet.com (USD $65.60)
Notes: Flight prices based on lowest possible fare, payment by debit card and excluding all optional extras such as baggage. Correct at time of checking, but of course subject to change. Currency conversion by xe.com,  27th January 2014. Total = USD $352.06.