All countries have their world-famous sights; in India it's the Taj Mahal in Agra, Thailand has the temples of Bangkok and Cambodia has Angkor Wat. Of course, there are far more examples I could list – but you get my gist. These iconic places are pretty much always the best spots to visit on your first trip to a country, and today I want to take a look at Vietnam's ultimate must-sees.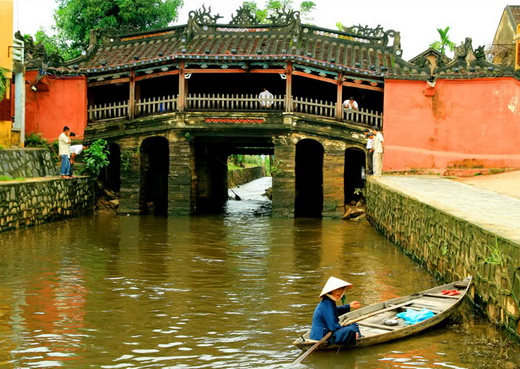 These include everything from sprawling cities to spectacular UNESCO World Heritage sites, which means you can look forward to a really varied experience. To get some ideas of itineraries themselves, by the way, you can visit this website.
My Son Sanctuary
Let's begin with one of the UNESCO World Heritage sites – My Son Sanctuary. This was the sanctuary of the Cham Kingdom, and it's home to an impressive 71 monuments. These date as far back as the 4th century, though this original temple was destroyed and wasn't rebuilt until the 7th century.
After that, it was tradition for each new monarch to travel to My Son for a purification ceremony, as well as to leave offerings and build new monuments. It's largely thanks to this tradition that us travellers have so much to see here today.
Exploring the temples (which, with the exception of the towers, don't have any windows) is really exciting. Each is built in a group, which usually consists of a main sanctuary which is then surrounded by towers and other monuments. This place has a real air of magic about it, so make sure you leave plenty of time to explore it properly.
Ho Chi Minh City
Next up is one of the country's most interesting destinations, Ho Chi Minh City. Now named after the country's old leader, this city was once known as Saigon – and if you spend a lot of time here you'll notice that there are plenty of locals who still call it that.
The French colonised Saigon in the 19th century, making it the capital of Indochina – in fact, it was often referred to as the Paris of the Orient. It's easy to spot vestiges of this time today in things like the wide boulevards and Neoclassical hotels.
Despite the name change and the communist efforts to rein in some of Saigon's more frivolous spirit, the capital still feels very lively today. Top places to see while you're here include the Reunification Palace, which was once the symbol of the South Vietnam government and has remained preserved at it was since April 30th 1975.
Hanoi
Of course, no first visit to Vietnam would be complete without a trip to the capital city, Hanoi, which ranks among the oldest in Asia. What I love about this place is its graceful, historic feel, with the aging streets of the Old Quarter being filled with antique buildings and traditional stalls. You'll find a contrast to this in the uptown area, though, where there's a very different look – palatial colonial mansions are the order of the day here.
While you're here, make sure you don't miss your chance to see the iconic One Pillar Pagoda, which dates back to the 11th century, or the War Remnants Museum.
Ha Long Bay
Last on my list is another UNESCO World Heritage Site – Ha Long Bay. Nothing can prepare you from the sight of this place; breathtakingly beautiful and deliciously unusual in equal measure, the bay is somewhere everyone should aim to see in their lifetime.
So what make it so special? This bay has a distinctive, almost otherworldly, look about it, being filled with weirdly eroded pinnacles, caves, hidden coves, caves and islets. Typically, you'll explore the western side in a wooden junk (a kind of boat), though you can take day trips further away if you're keen to visit lesser-seen areas.