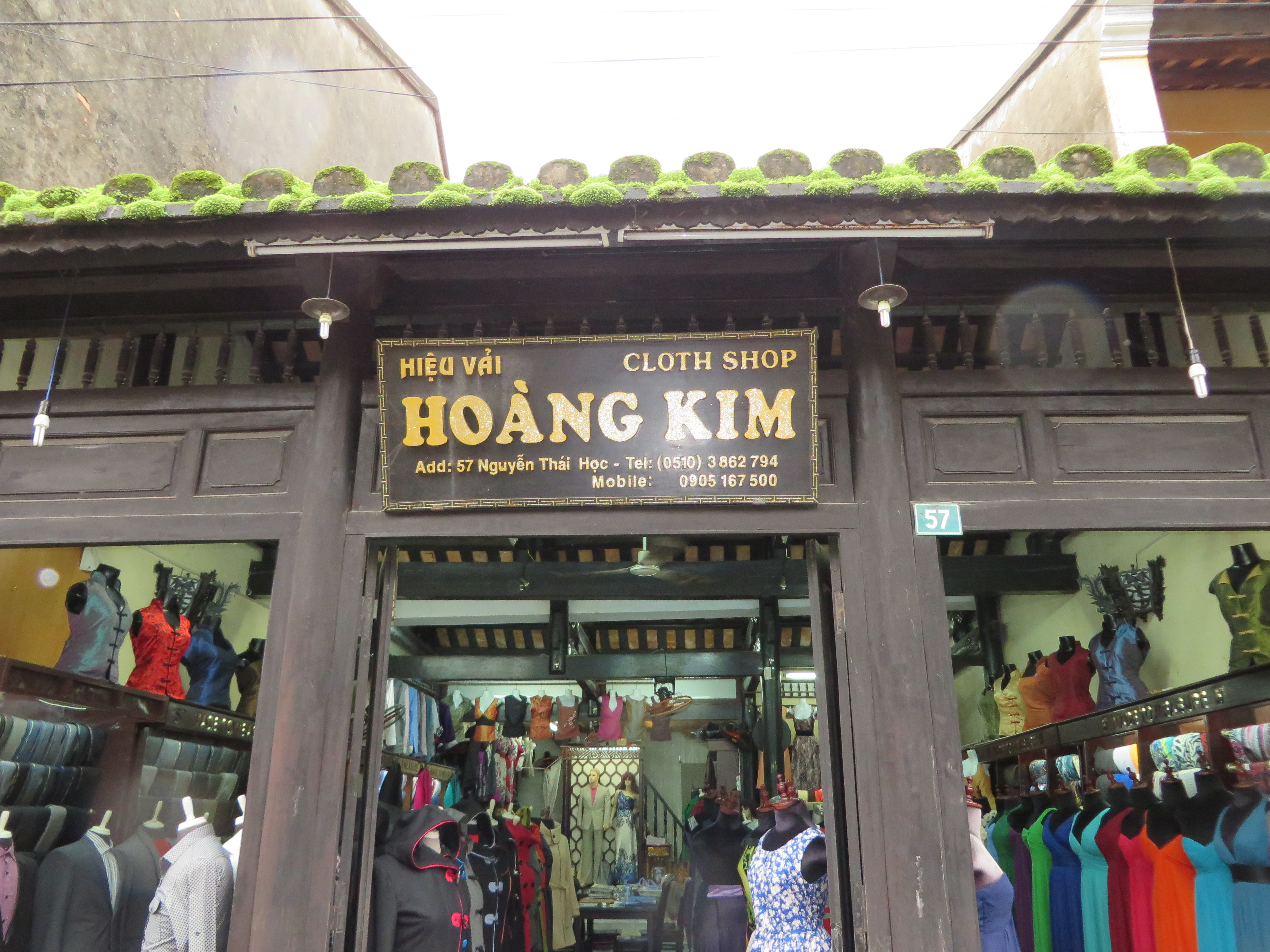 Hoi An is a beautiful city in the north of Vietnam. It's quaint and right by the ocean. I came up to Hoi An though not for the beach, but to get a suit. That's right, I made a special stop just to go get a suit and it was great. I found my way to the Hoang Kim tailor shop. It's on Nguyen Thai Hoc St. The town is small so it's pretty easy to find. Let me tell you just how great it was for uncoveringthegoodlife.com on our visit.
For one, the quality of the material here is ridiculously good. The cashmere, wool, cotton, and silk are all high quality. You also have endless options when it comes designing your suit. I mean endless. There are probably hundreds of different colors and fabrics that you can choose from. You can even show up with a picture of someone wearing suit, say James Bond, and they will replicate the suit for you down to the last stitch.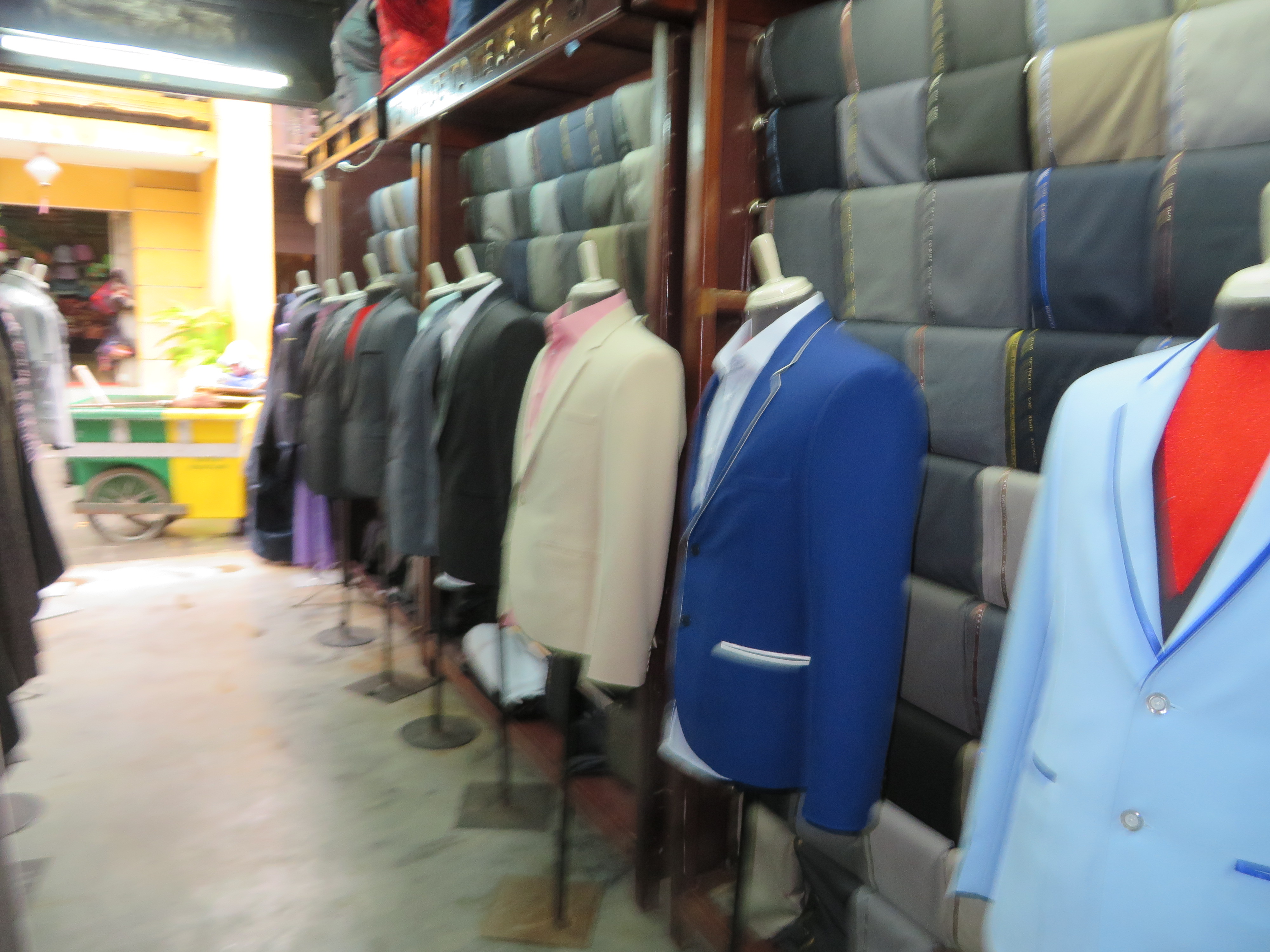 I showed up to the shop late on a Monday night and was initially measured and that was also when I designed my suit. You pick out the color and fabric for the outside of the suit and the lining. The staff was great. Very helpful, attentive and they spoke English well. Which really helps when you're working on a suit design! Anyway back to the process.
I came back to the shop the next night for a fitting. They must work round the clock because it took a day for them to not only make the suits I was getting, but my friend's as well. Talk about a quick turn around! They check how the suit fits and mark down a few minor adjustments if necessary. Then you go back the next morning and it's all ready for you.
So in less than three days time I had a suit tailor made for me and let me tell you what, it fits great. I feel like a boss as soon as the jacket goes on. The owner of the shop also hooks you up with sending the suits home if that's what you need. For a backpacker this is probably the right option J They also keep your measurements on record so you can shoot them an e-mail and set up a skype call to order more once you're home. That's a pretty cool option.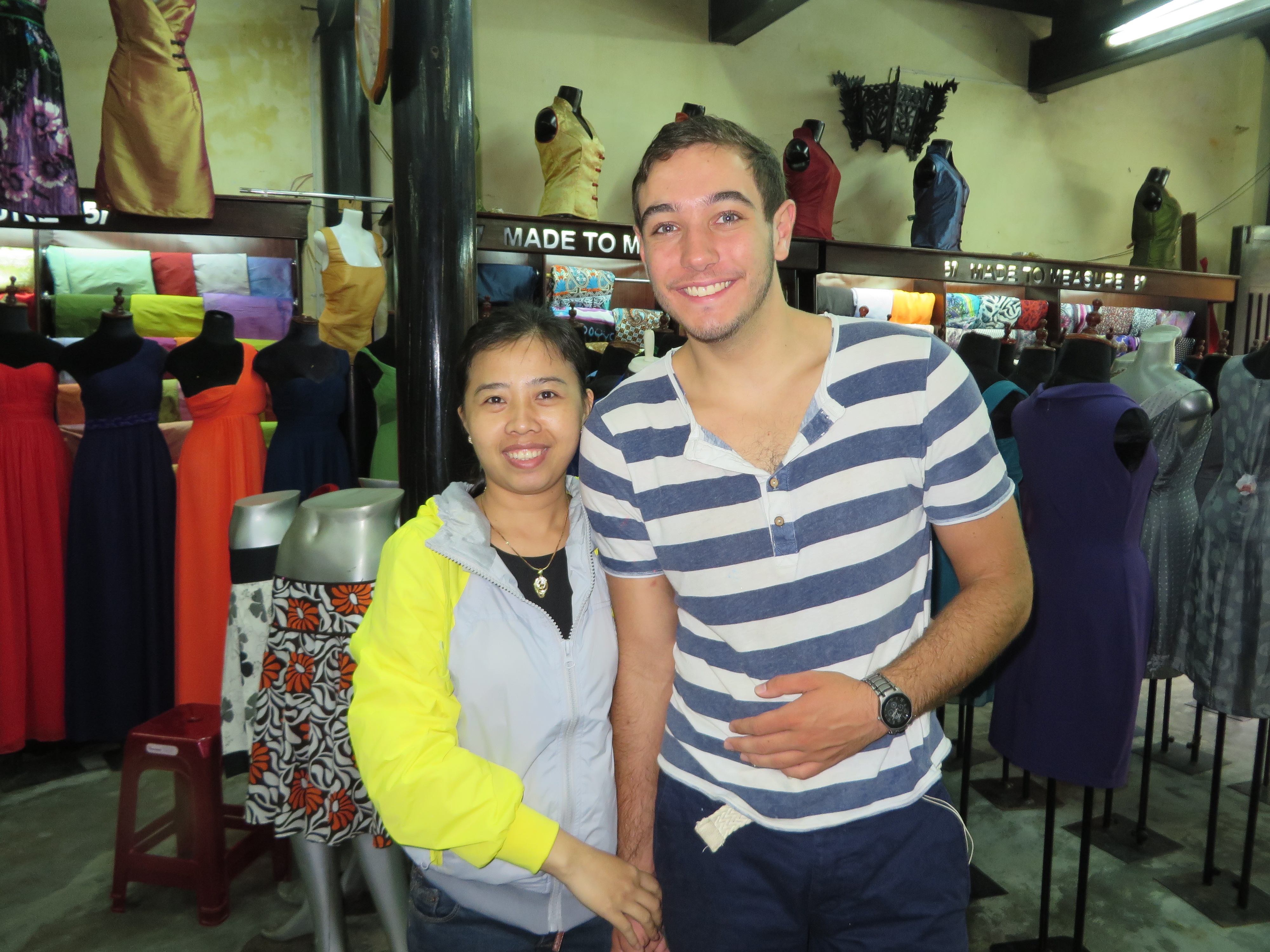 The best part is the price. For less than $200 you can get yourself a tailor made suit, jacket, pants and ties. Between the quality and the craftsmanship, I'd bet the same thing would cost around $700 back in the U.S. Maybe even more. I would recommend to anyone the Hoang Kim tailor shop. This is definitely the best place to go.
The best way to travel and pay for your suit, maybe even to get it for free is by starting a travel blog, click here to learn how to start a blog.