If you're a shoe-string traveller out on your Spanish adventure with a group of friends and a budget, Barcelona has a lot to offer. This Mediterranean cradled metropolis has culture running through its cobbled streets. If you're into art and music, you've come to the right place. If you're into beaches, good food and late-night partying, again, you've come to the right place.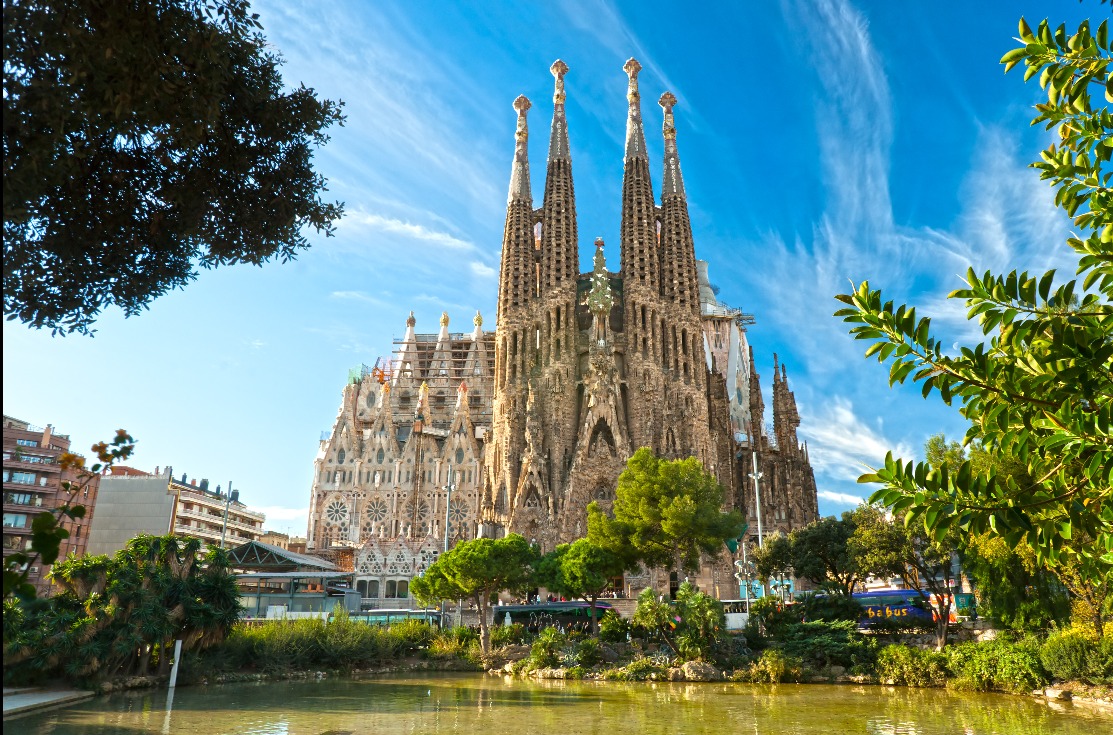 Barcelona is the perfect spot for some legendary fun with your buddies.
Accommodation
Accommodation should be the least of a budget traveller's worries. All that's needed is a place to rest without the hassle of unnecessary luxuries. With spacious, clean rooms at affordable rates, Hotel Riera Blanca is the perfect fit. Distant from the hubbub of the city yet well-connected, it's quite a convenient option.
Food!
If you're in the mood for something fancy and want to keep it particularly authentic without burning a hole in your pocket, Can Sole is your restaurant for the day. Offering delectable sea-food at reasonable rates, this place gives new kicks to old recipes. But if your friends insist on a light-yet-filling snack to-go, the Conesa Entrepans is perhaps your match. This small sandwich place offers on a variety of sandwiches to choose from, promising several healthy picks as well. The service is swift and friendly, the sandwiches big enough to qualify as "lunch".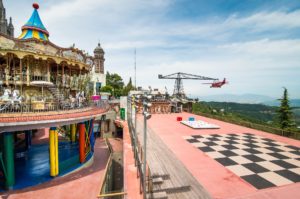 Local Buys
Rent a car from Thrifty and drive down to Maremagnum Mall. If there's one thing a budget traveller can count on, it is affordable car rental. This shopping centre screams "local". Browse the various shops for your favourite authentic Spanish pick of the day. Stop for a drink or two at one of the many bars the vicinity is punctuated with. Get yourself a sombrero!
Culture/Festivals
Visit the MNAC or the Museo Picaso for an artistic rush without losing valuable bucks. July is the month when the Grec Festival de Barcelona comes to town. It stays for a whole month and promises performances in fields of theatre, art, music, circus and a whole lot more. Held at different venues, it also boasts of talks and meetings with the performers and artists for the audience to learn more about what they do and why they do it. Key tip: Museums in Barcelona have free entry on the first Sunday of every month.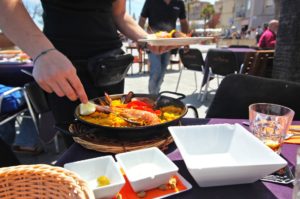 Adventure Sports/Theme Parks
Jet Ski your way around the Mediterranean for an aquatic adrenaline rush. Wake-boarding and knee-boarding are equally adventurous options and would leave you gasping for more, quite literally. Later, you can drive down to Tibidado and visit the Krueger Horror Hotel for some fun, or visit the Robot Museum if you're a tech enthusiast.
Nightlife
Barcelona's night-life is renowned world-over. The vivacious spirit of the city is reflected in its spectacular night-life. Everything in Barcelona happens after hours. Clubs thumping with reverberating beats are brimming with party animals and they sure live up to the reputation. The Laterrrazza is one such open-air pub. It hosts international DJs and a great ambience to groove to the music till the wee-hours.
Visit the Turo Dela Rovira as a last-minute gesture of love. Watch the sun go down as it paints the city red.
When strangers get too close, be sure to check your pockets.
But most importantly, visit the Catalan capital again.