It is absolutely great to hire a car in another country and it is something that I recommend that every traveler tries at some point. It doesn't matter if you are a solo traveler or are going on a family holiday, hiring a car is one of the best forms of transport for a holiday. The freedom to do what you want and go anywhere is far better than any tour that you could ever experience. It is truly authentic, but you need to be aware that hiring a car is a serious matter and there are several things that you should think about first. Here are some of my best tips for hiring a car abroad.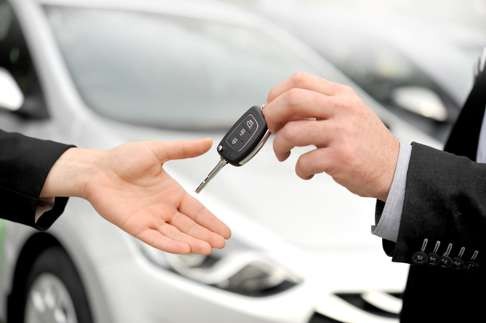 Take a good look at the rental car
It is extremely important to inspect your car before you drive it away and to take note of damage that the car already has (this should be included in the current damage report of the car). Be sure to check the all parts of the car, including the tyres, to ensure that there is no damage that you are not aware of. You really need to be aware of these things, because if there is no record of them in the damage report, the car company may assume that this was something that you did and not somebody else!
Insurance
Getting the right hire car insurance is extremely important, and it needs to cover any situation that may come up in the event of an accident. I would highly recommend this for peace of mind, as well as if an accident were to happen. It is also a good idea to read the policy to see what is covered by the insurer, as you do not want to find out the hard way that something is not covered by the policy that you have taken out. Take your time and read, because a few minutes of reading could potentially save you a lot of stress!   
How big is the car
I think one of the worst symptoms of hiring cars is that people want a huge car, because they think it is a good idea. A larger car will most certainly be more expensive to rent and the cost of fuel will also be much higher than that of a small car. For most people a small car will suffice, especially in terms of economy and space. I think that the perfect car is one that has enough space for all your things and enough room to be comfortable. It really doesn't need to be bigger than that.
Thinking about extras
Extras are exactly that, extras. In most cases they won't be necessary, but something like a GPS navigation system can be extremely useful and this is particularly the case in a foreign place that you don't know very well. Think about your real needs here and not just what sounds good. For example, DVD players are not going to be practical unless you have other people in the car and will be driving for many hours.
Prepay the fuel
This is another extra option that I find to be quite useful and is a good idea when you have very little time. Instead of finding fuel in a place that you don't know, you can simply pay for the car company to refill the tank. Trust me, this is much cheaper than if you return the car without refilling the tank and you didn't prepay the fuel. I learnt this the hard way!
Check the documents
It is important to check that the documents for the car actually match the car itself and this could be a big issue if something was to go wrong. I like to do this before I drive away and if things don't match, don't be afraid to ask for an alternative car.