If you're a horror movie fan, head for San Sebastian this year for the San Sebastian Horror Film Fest, taking place from October 26th – November 1st. The festival first began 20 years ago and was started to attract young people to the cinema. It was an instant success, and today draws a mixed crowd who come not only for the horror, fantasy and sci-fi films but also for the range of shows and exhibitions. This year a feature competition will allow film-makers to compete for the Audience Award, with a cash prize of €6,000 for the winner. Taking place at the Teatro Principal, some shows and films may also be held at the Kursaal Centre and Cines Principe, and you can expect a wide range of entertainment for all ages. From horror movies, classics and shorts to animation and sci-fi, it's not just the movies that attract fans from across the globe – there will also be street shows, music, performances, strip tease, virtual reality equipment, tattoos and piercings, and it's definitely a must-attend event for any horror or fantasy fan!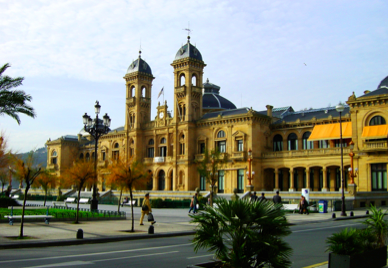 Getting there
San Sebastian is in the heart of Basque Country, but it's easy to reach with regular chartered flights from most UK airports. Fly with Iberia or British Airways direct to San Sebastian (it takes just under 6 hours), or hop on a First Choice connecting flight from Madrid and enjoy a two-centre break in Spain. The city is growing in popularity, and accommodation is fairly easy to come by off-season. You'll find plenty of hip hostels, cool hotels and traditional pensions in the heart of the city, as well as self-catering apartments.
Festival highlights
This year, the festival's highlights include the opening night film 'The World's End', a British comedy-horror starring Simon Pegg, and a Cannon Films Retrospective, looking at fantasy films made in the 1980's by the legendary film company. The studio was a genuine icon of 80's subculture, producing classics such as Texas Chainsaw Massacre 2, American Ninja and Masters of the Universe, so this is one event that fans of the genre really can't afford to miss!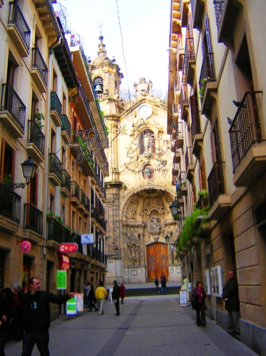 Exploring San Sebastian
Visitors to the festival will have plenty of free time to explore the city and surrounding area during the day, and it's easy to see why San Sebastian captures the heart of so many visitors. There are three main areas in the city – Parte Vieja (the old town) where you can find cheap hotels and many popular pintxo bars, Centro Romanico, home to beautiful late-19th-century buildings and the shopping district and of course the district of Gros, east of the river, where the surfing beach at Playa de Gros attracts a mixed crowd. The city beach at Playa de la Concha is a great place to relax and soak up the sun, or head for a stroll around the Museo de San Telmo, an art museum featuring Renaissance and Basque art, set in a stunning 16th-century monastery. Why not take the funicular railway to the summit of Monte Igueldo for beautiful panoramic views over the Bahia de la Concha for a great way to watch the sun go down, before the horror fest begins?