We all know how much I love Greece. It is a nation of islands. Actually, it's a nation of beautiful islands. It is home to some of the most beautiful islands in the world. The Greek way life is laid back and even more so on the islands. With over a thousand islands to choose from, it may be difficult to pick where exactly you want to go for your holiday. No worries, that's why you have me. Here are three of the top islands that you can visit in Greece that is sure to be a holiday like no other!
Corfu
Corfu is on the Western side of the Greek peninsula. This is an historic island that to this day sticks to its roots. The small village of Kassiopi dates back to the Roman times of Cicero and Emperor Nero. It's a lively village with great shops and beautiful, clear water for snorkeling and water activities. To get a great view of the island, you should hike up to Kaisers throne. This hike can be done from the town of Pelekas. You can't get your vehicle through most of the towns narrow streets so be ready for a hike. This town is also home to a gorgeous beach front. Another wonderful walk is through the Old Fortress in Corfu Town. The old stone structure is still standing and walking through its grounds can be quite serene as its just you and the water. Much of the hustle and bustle is left behind while you're here. If you're looking for some fun, there are tons of tavernas and restaurants on the island. There are also a few waterparks on the islands is you want a bit of a thrill!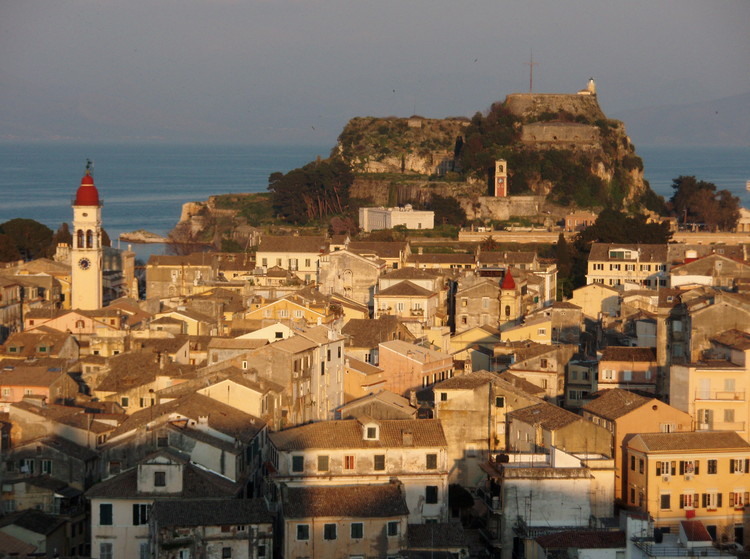 Zante
This is another great island to check out in the Greek waters. There is not only great beach fronts in Zante but also incredible mountains and between the two you'll have an entire range of activities that can keep you satisfied all holiday. If you're looking for a bit more adventure head to the north of the island and check out the cypress forests and jagged cliffs that go careening down into the water. The waters here are deeper and the coast more rocky, making it good for cliff jumping and deep water diving. If you want a more relaxed holiday, stay south where the waters are a bit warmer, the beaches sandier, and the water shallower. There may be no better beaches to relax on than the ones in the south of Zante. The architecture on the island is still very classical and I would recommend visiting the Venetian churches and bell towers in Kiliomeno, Agios Gerorgios Krimnon, and Anafonitri, just to name a few.
Skopelos
Again, a common theme of Greek Islands, the beaches here are nothing short of gorgeous. If it's relaxation that you're looking for you can't go wrong with Skopelos. Only two of the beaches on the island get crowded with tourism and those are Staphylos and Panormos. The former is a very popular beach and the latter is built up with most of the island's resorts. For the best beach experience, go to Agnondas, Limnonari, or Milia. All three of these beaches are small and are in simple towns with maybe one or two tavernas. They can also be a little bit tough to navigate to, so get good directions and stick to them. The harder the destination is to get to, the less tourists there'll be and the more rewarding of an experience you'll have. Glossa is a wonderful little town with traditional Greek island architecture. This is the town where you'll find the beautiful white washed buildings set among the backdrop of the deep blue water. If you ever wanted to be in a post card, this town is one you'll have to visit.
Going to the islands is always a great holiday. If you're looking to get a good deal on transportation to any of these islands click here. Once you're booked up there's nothing stopping you from having the best summer holiday of your life.
–Nick