Want to travel round the UK but still have enough money to enjoy yourself in each location? We show you how:
Don't be a travel snob
The train might get you there quicker, it may be more spacious and better ventilated, but if you want to arrive at your destination with money in your pocket, you might have to set your sights a little lower. Going by coach can be a fantastic way to save, and if you get yourself one of those inflatable travel pillows and an eye mask, you can arrive in style after a nice, long, refreshing beauty sleep. People are often chattier in a more confined space, too – so if you're travelling in the hope of making new friends, you could start your mission on the way! Why not give budget coach travel company Megabus a try?
Split you tickets
If you do decide to go by train, it's worth looking into whether it would be cheaper to split up your journey, buying separate tickets for different parts of it. As Money Saving Expert explains, a journey from Durham to London can be made for much cheaper, for example, if you simply buy two tickets; one from Durham to York (where that train stops briefly) the another ticket to finish the journey (on the same train) from York to London. Look into splitting your ticket to enjoy the speed and comfort of train travel for less.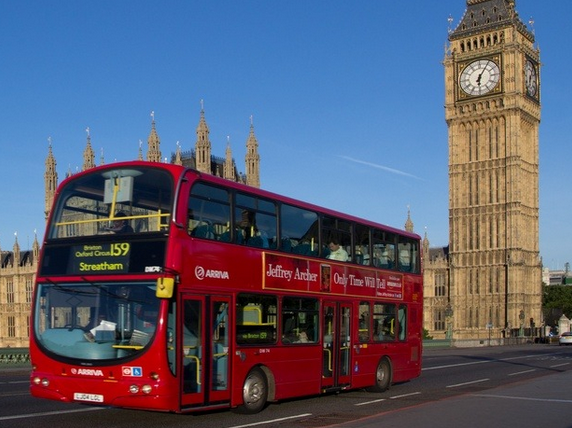 Plan ahead
Book your travel as far in advance as possible, as well as your accommodation and any activities you want to do on your way around the UK – there are often discounts for booking early. Also, the sooner you start visiting the websites of the companies you want to use, the more chance you have of spotting a special offer.
Be spontaneous
Conversely, you could also save by booking at the last minute. Accommodation, travel and activity providers often lower their prices to get rid of empty spaces, so if you don't find any tempting deals in advance, leave it until the very last minute and see what tempts you. For this method to work, however, you'll need to be very flexible with dates, times, and even locations.
Don't be an accommodation snob
You're going to need places to stay all over the UK, and if you're on a budget, you're soon going to run into trouble if you stick to hotels the whole way. Instead, give alternatives a try – you'll probably be pleasantly surprised. YHA hostels in London, for example, can place you in the heart of the capital for much less than a standard hotel would, and the money you save can be put to nights out or exploring the city – which is what you're there for after all.