San Francisco sits at the point of a peninsula that connects to the north via that famous bridge. As its area is not so expansive, it seems strange that such a diverse and eclectic gathering of cultures and lifestyles can share the space. However, with San Francisco that is very much the case. You can be in one district and feel over-dressed, for example, but walk a kilometer and find out that you're under-dressed. You can be somewhere where no one cares what you look like, and then you can be somewhere else and suddenly you are yourself an attraction. San Francisco is a tolerant city, which means that despite the close quarters, everyone lives in a neighborly way. Booking a hostel in San Fran is one of the best ways to experience and see it for yourself.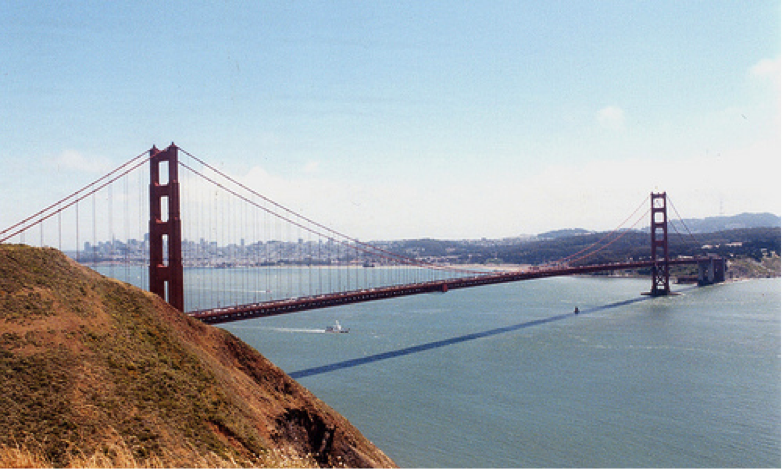 Image source: 24736216@N07
Golden Gate Park
Let's start with the north-western district, where you'll find a large urban park where the Golden Gate Bridge begins its bridging. You'll find other historical sites here, and the vibe is upscale and trendy.
SoMa
South of the Market is part of the SF downtown, and boasts the Giant's stadium and skyscrapers. It's also from here that you'll access the Bay Bridge.
Western Addition
South of Golden Gate and west of SoMa, the Western Addition is the city's favorite historical district. Expect a lot of Victorian architecture and also you'll find Japantown here.
Haight and Castro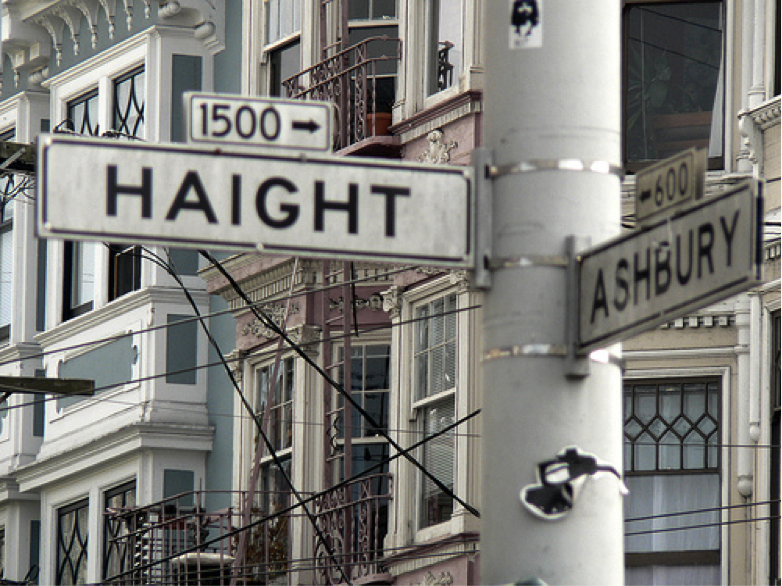 Image source Haight: loauc
South of Western Addition you'll find the birthplace of hippy in Haight, and Castro has made a name for itself as the home of the LGBTQ movement. Sean Penn's movie Milk is a great film to check out to learn something about that aspect of SF's history.
Fisherman's Wharf
The touristy part of town is where you can pick up your memorabilia. San Francisco's famous Alcatraz Island is a must-see, and it is from the Wharf that you hop on the ferry. Pier 39 has a bunch of street performers and restaurants, and nearby Ghirardelli square is named for that wonderful chocolate company.
Chinatown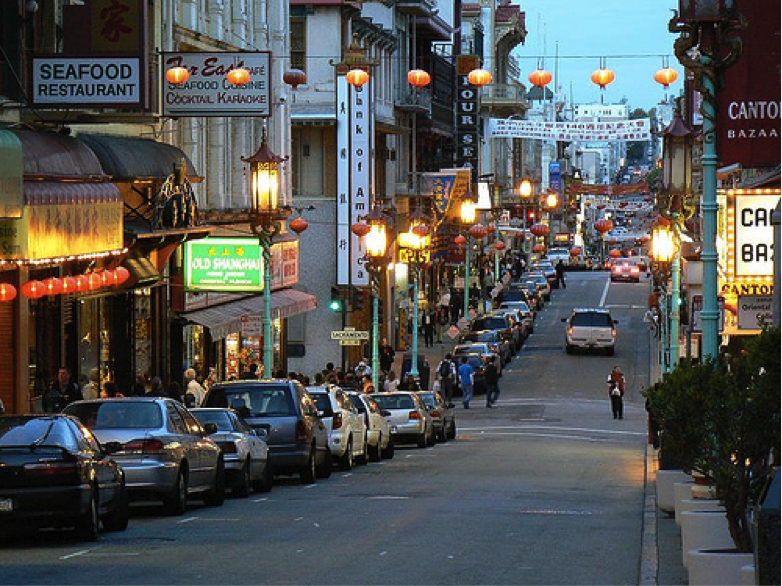 Image source: mwparenteau
At North Beach you find Chinatown, and in this area you'll also find Coit Tower and Telegraph Hill, two essential San Francisco sites. The Chinatown is intriguing as it is the biggest in the world outside of Asia.
Union Square
This is the center of the city. All the biggest skyscrapers are here, and nearby you'll find museums, art galleries, and plenty of miscellaneous establishments in which to tickle your shopping fancy.
Civic Center-Tenderloin
These two districts are just west of Union Square, and provide a very small place for such contrasts of style. You have the gruffness of Tenderloin alongside the neoclassical scales of the slightly haughtier Civic Center.
Cupping Districts
To the far south, southeast and southwest are Twin Peaks and Lake Merced, Southeast and The Avenues, respectively. Mostly residential neighborhoods, you might prefer to spend your time in the more fascinating neighborhoods already listed.
If you have tips on where the best place to be in San Fran is share them on the United Sharing Adventure map here. But if San Francisco doesn't strike you as gritty enough, or if there's not enough university draw, then go to Oakland and Berkeley, where your quota of want will be fulfilled. San Francisco and the Bay Area have everything, and when the districts have satisfied you, by which time you should be out of time, head out of the city to the beauty of Northern California hinterlands.