When you are planning to go on a holiday, you need to plan every single detail so that you have a stress free environment upon arrival. One of the biggest decisions you make is where you are going to stay, getting a good nights sleep and feeling relaxed is essential to having a great holiday. Of course we always look for Hotels deals abroad, getting the best price is always top of the list of our priorities. However, price should not be the only thing that you pay close attention to when you choose which hotel that you are going to stay in. Here is my list of the other essential details that you should consider before you go ahead and book your hotel.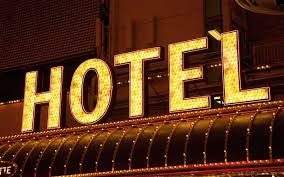 The Location
Your choice of location will be dictated by the reason for your travel. There are many different types of travel; business, leisure and sightseeing. If you are travelling for business then you need to make sure that you are close to the central business district, if you are going to see the sights then you will usually need to be in a centrally located hotel. Some people like to getaway for a relaxing break, if that's you then you need to start looking for a more remote location or somewhere in a quiet part of town.
Do they charge extras?
You need to first decide what type of facilities that you will need when you are on your holiday. You may not need many at all, be realistic about what you need because if you will spend most of the time outside exploring then you won't need too much. There are a lot of hotels that have now started to charge for wifi, I still can't stay anywhere that charges for wifi. Make sure that before you book that wifi and other facilities are included in the price per night.
Reviews
The best way to find out about a hotel is to read fellow users reviews and ratings. These reviews are honest and unbiased, reading them will give you an insight into what you can expect if you choose to stay at a particular hotel. Don't get hung up on one bad review, you can't please all of the people all of the time. Using some of the best known websites on the internet will help you to make an informed decision. Looking at the star rating of a hotel will also help you to choose the perfect hotel for your holiday. Star ratings are official ratings, so you know that the higher the number of stars the better the quality of hotel.