Traveling is the best way to experience life, with so many destinations to choose from and so much to do whilst on the road this time spent away can be most rewarding. Whether a short two week vacation or on an epic round the world trip, seeing new countries and experiencing new cultures are memories we will keep forever.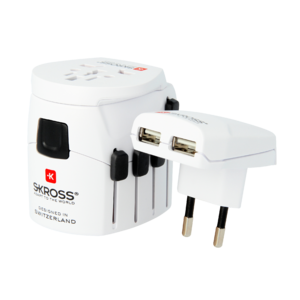 We spend hours looking through holiday brochures and searching online travel agents for our next amazing adventure, but more often than not we don't think too much about what to take on these holidays and adventures.
After all taking the right things on our travels can take a lot of stress away from being on holiday, for example trying to communicate to the shop keeper who doesn't speak English, telling him that you need a travel plug adapter can be quite a challenge. So over the years I've found it much easier to get travel accessories whilst in my home country. This includes; clothing, footwear, luggage and little luxury items making it that little easier whilst immersing ourselves in our chosen destination.
So what are the top luxury items and accessories that you will find in my luggage before I depart on my travels?
Flip flops
For me the most important luxury item is a good pair of flip flops, after spending most the year in shoes putting on flip flops gives me a real sense of freedom.
Sun Lotion
I will always take a good quality sun block cream, after all who wants there holiday ruined by sun burn.
Good Quality luggage
Having good quality luggage is a must; you need something that can withstand the rigorous demands of transportation without breaking.
Passport organiser
Being able to have your passport and travel documents in one place saves a lot of time fumbling around at the airport.
Secret money belt
'Don't keep all your eggs in one basket' having somewhere to stash valuables such as money and credit cards is vital for security.
Travel pillow
Something as simple as a travel pillow means no more waking up with a bad neck whilst on long plane or bus journeys.
A torch
Not all the countries I visit have a good infrastructure like in Europe, and because of this frequent power cuts happen, so having a torch is a vital bit of kit to find your way round in such situations.
Universal plug adapter
Well you don't want you smart phone running out of batteries do you, how else will you send your awesome holiday photos back home?