Touring The Amazon
The Amazon is mother nature's most primeval jungles, it is wild to the core, chattering monkeys, chirping birds, rich cultural heritage and of course the mighty Amazon River. Though this vast jungle that is home to a third of all known species it is under threat of destruction by logging and farming but if you are ambitious enough you will explore it fast before it loses its original wildness.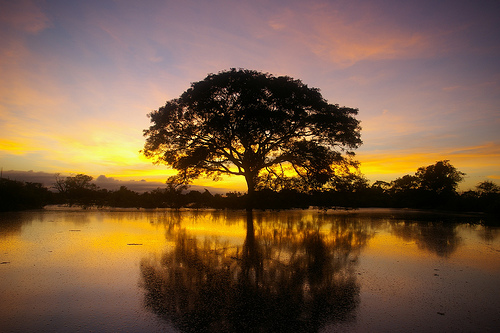 The main gateway to the Brazilian Amazon is through the old rubber boom town where you can then head to Tabatinga and stop over at Tefe-a where the Salimoes and Japura Rivers converge in a most spectacular way, you can then drift back to town via a boat ride and explore the banks and witness the jungle manifestation.
Take a ferry to the Marajo Island which is in the mouth of the Amazon where the wildlife is significantly diverse from colorful parrots, marmosets to matanese and giant paracucu fishing the river. You can explore the island on a horse back and if you are daring enough then ride a buffalo, but make sure you get your mountain horse boots out to be ready.
A tour of the Amazon is a once in a lifetime experience and if you are on a backpacking trip around South America then it is a must. Don't get so close and miss this opportunity before it's too late!
Getting a Eurail Pass And Traveling Around Europe
Traversing through Europe is a thrilling adventure especially as you enjoy scenic beauty via trains; the Eurail pass allows you to access and travel through Europe on a budget and the way you want by hopping on one train and jumping off to another.
All you need to do is get organized by listing all your places of interest, be more flexible and buy early bird tickets that are normally low priced and learn a few tricks to make the most of your ticket. If you are 25 or younger you are allowed to buy the second class tickets which are cheaper than first class, if you are above 25 then you have to buy first class tickets. If you are backpacking as a group you are likely to save up to 15% on the Eurail pass.
Greek Island Hopping
Island hopping holidays in Greece can be such an exciting experience whether in a group or solo, you get to explore these magnificent islands, discover its rich treasures, visit its white washed villages and enjoy it's unbelievable culture.
Gone are the days when creaky boats dominated the seas, in their place huge ferries which are cheaper and offer you scenic beauty of the islands take you to the island of your choice but you have to master the routes carefully.
As a backpacker you are most likely to delve deeper and get to see more than if you were on a luxurious itinerary.  In Crete you can leave the beaches and climb to the mountains where you will enjoy beautiful sceneries, or trek through the marvelous country side as you sample Cretan delicacies along the way.
Hop off to Santorini which is probably Greece's most spectacular island with its spectacular caldera that bears colorful twists of rock formations.  Explore the white washed villages, museums and don't forget to savour some of the world's best wines produced here.