When traveling its great to just be on your own and enjoying the city or the country side that you're in. But it is always nice to have that connection to the world of technology for a few reasons. For one it makes it easier to keep in touch with people back home and a second is that sometimes technology can get you at of a serious jam. Whether it be with getting directions or better advice about a place. No matter what way you cut it, in this day and age, technology can make things easier. Here are five apps that you can set up on your android tablet or mobile device to make traveling a bit less stressful.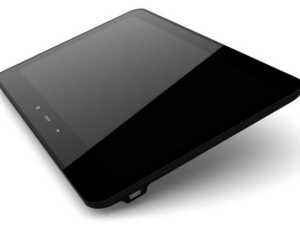 Skype
Now a household name, Skype has taken the world by storm making connection and communication easy for everyone no matter where they are. You can install this app on most any device and calls are free to other Skype users. This can make calling home a breeze and save you money in the process. Anyone who travels knows that a happy traveler is one who spends the least amount of money as possible!
Hostel World
This is a great app, especially for those frequently changing destinations at a moments notice. It's a great app to find out prices and get reviews of all the hostels in the area that you're going to. It is easy to navigate and honest results and reviews.
WiFi Finder
Another free and extremely useful app. Since every app or anything that your device will be useful for requires wifi, the wifi finder is an invaluable tool. This app pulls up a map of all of the free wifi spots where you are. You can even phone ahead to places through the app to make sure that the wifi is free. I know what you're thinking, how you can find wifi if you don't already have a signal? You can punch in the details of where you'll be a download a wifi map ahead of time that you can use when your offline.
Hipmunk
One of the best flight finders is Hipmunk. It compares prices of every flight that will take you from where you are to where you want to go. One of the coolest features of this app is that wen you search the results are not only categorized by length and price, but it has an agony rating. This rating accounts for price, time of travel, and number of layovers to come out with the least stressful option for you.
Tripit
This app has been taking not only the backpacker scene by storm but all other kinds of travel as well. What the app does is condense all of the information about your trip from your itinerary, housing accommodations, and flights to places you want to eat and puts them in one spot for you to easily pull up and read. It's a great way to keep things organized. All you have to do is forward confirmation e-mails to it and it will extract the necessary information for you.
–Nick