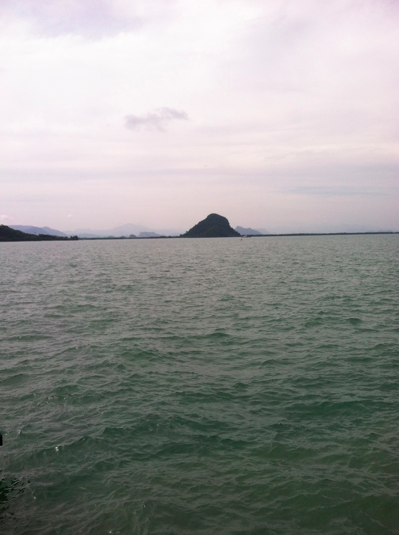 Yes, I did it again. I took another over night train. This time I took it from Bangkok down to the island of Koh Phanang. This was quite the journey as well. But I will walk you through exactly what I did in case its something you want to do some time.
So I met a bunch of cool people while I was staying at hostel for a few nights in Bangkok. A few of us hung most for a couple of days and then went our separate ways. We all decided that we would meet up for the full moon party in Koh Phanang (its where I am at the moment so I'll update you on what that was like after I get back).  But from what I understand the full moon is where all backpackers, westerners especially, all come to Koh Phanang to party for a solid couple of days. So, naturally I had to come check it out for your benefit, so I can let you know if its worth the trip!
So if you're in Bangkok here is how you can get yourself down to Koh Phanang for presumed shenanigans.
Go to Hua Lampong a few days early, it's the main train station for out of town runs. You can get there by taking the MRT. I say go days early because the full moon is a huge event and if you wait too long you may only be able to get a ticket sitting on the floor next to the bathroom. I went about 3 or 4 days early and most of the sleeper trains were already fully booked, luckily though I got one.  You want to buy the train, bus, ferry combo ticket, only costs about $40 USD. Go to the information window, they'll know what you want.
My train left around 4 p.m and got into Surat Thani around 5 a.m the next morning. Then I had to hang out in the city for a few hours till 8:30 to be exact for a bus to take me to the port. A lot of travelers show up around this time though so it isn't terrible, and there are restaurants open that serve breakfast. After you take this bus for about an hour and a half, you get to the pier and you board a speed catamaran.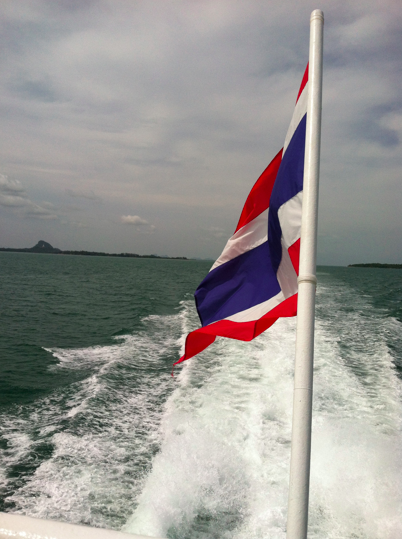 The speed catamaran is pretty cool. You can sit inside or outside. The seats inside are more comfortable but outside is more aesthetically pleasing. This boat takes about another hour and then you finally arrive to Koh Phanang. Hop on a taxi scooter and chances are for 100 Baht he'll take you to wherever you need to go.
I also recommend getting a bit of a group together and getting yourselves a private beach bungalow, usually three to a room. They can be a bit pricier but are super cool. You have a private place to yourself and its right on the beach. Then just let the shenanigans ensue! I'll let you know more about that later!
–Nick