For years, backpacking has been the cheapest way to explore the world. Globetrotting on a shoestring has become an incredibly popular way to travel and to some, it is a veritable rite of passage.
While many budget travellers consider cruise travel to be exclusively for the rich and/or retired, 2014 cruises are inexpensive, hassle free and a liberating way to see the world.
For those who remain sceptical we've compiled a list of categories through which to compare backpacking and cruise holidays so you can ponder the merits of each and decide which method of travel is right for you.
Food
Cruise ships include food costs in the total price of the holiday which means guests can eat as much as they want whenever they want.
Backpackers are left to their own devices and budget constraints can lead to daily trips to a local supermarket instead of a chic café.
For those who appreciate the culinary culture of a given destination, backpacking offers the freedom to indulge in local fare that cruises simply do not. But for those who appreciate quantity and availability, the virtually endless offerings of a cruise ship will leave you feeling more than satisfied.
Accommodation
Cruises are essentially floating hotels. Guests unpack once and never have to worry about where they're going to sleep or if they're going to have to share a room with 18 other strangers.
Backpackers often end up in dorm style accommodation where belongings are locked away in safes and a cacophony of snoring strangers can make sleep near impossible. Spending a night or two in each destination means that a lot of time is devoted to re-packing a bag and sorting out the next leg's accommodation.
While cruise quarters may be tight, they are private and stationary. Guests never need to worry about check in times or petty hostel crimes, which frees up a lot of time to enjoy the amenities of their floating hotel.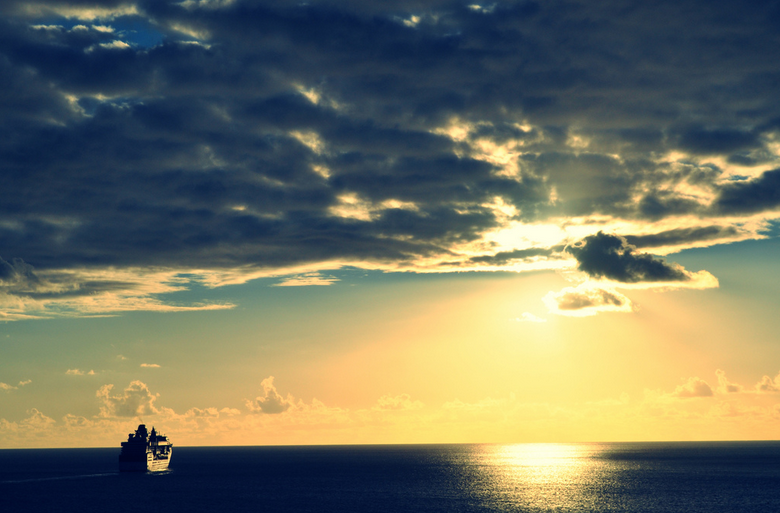 Excursions
Cruises offer a range of shore excursions at every port of call. Transportation, food and guides are often included in the price and all arrangements are made in advance so you don't spend time waiting in lines at popular tourist attractions.
Backpackers often spend a lot of time and energy organizing day excursions. Independent travel means you are responsible for sorting out everything yourself but it also means having the freedom to spend more time in any given place.
Cruises are fantastic for pre-planned, hassle-free excursions. For those who like a little more flexibility when it comes to travel arrangements, backpacking is probably a better bet. While excursion costs might vary and savvy backpackers can source cheap options, cruises often have deals with tour operators so costs are kept quite low.
Exploring the world on the high seas is a fantastic option for budget travellers. While many backpackers might consider cruises to be well out of their price range, they would be wrong. Cruises are a fantastic way to see the world on a budget and offer a great alternative to backpacking.