Johannesburg is very well known worldwide, partly because it is arguably the centre of commerce for all of South Africa. All of this economic activity creates a lot of wealth and as a result, Johannesburg is definitely the richest city in South Africa and one of the richest in the entire continent. But there are different neighbourhoods within Johannesburg, some better off than others. The two places that stand out Sandown and Brayanston, which are neighbours. Together, they form the area generally referred to as Sandton and if you want to see the best that Johannesburg has to offer, you should definitely go and visit.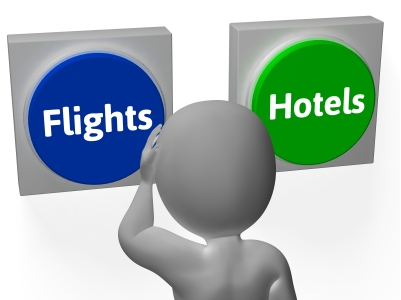 Where the Elite Meet
Most of the major economic activity that revolves around Johannesburg in particular, and arguably most of South Africa, is centred in Sandton. Here, all the major banks are present, as well as the Johannesburg Stock Exchange. It is where business people from all over the world go to transact business. To help with that effort, the Johannesburg Convention Centre is also located here. The area is often referred to as the Johannesburg Business District, because of all the important companies that call Sandton home, such as the American computer company HP (Hewlett-Packard) and most other international companies. To facilitate meetings and business exchanges, the Johannesburg Convention Centre serves as a magnet for all sorts of events, sometimes cultural, but mostly centred around boosting the South African economy. As you can imagine, a lot of wealth is focused in this area. Most of the wealthiest citizens in South Africa live in Sandton and the type of shops and boutiques that you will find there reflect that disposable income.
Shopping in Style
With all this economic activity swirling around Sandton, it was only natural that local and international retailers would want to have an opportunity to sell their goods to this affluent part of the population. As a result, the Sandton City Shopping Mall was created. It is definitely the largest shopping mall in Johannesburg, probably the largest in South Africa and definitely one of the largest in all of Africa itself. As you might imagine, there are a lot of international fashion brands present, including such high-end boutiques as Hugo Boss and Chloe. Shoppers from all over the area congregate on this important mall, as they can typically find items that are almost impossible to find anywhere else. But there is more to Sandton than just business and shopping. There are also several important tourist attractions, not least of which is Nelson Mandela Square (which was formerly known as the Sandton Square). Here, in the centre, is a 6m statue of this icon of South African and arguably world history. Undoubtedly, it will attract many more visitors in the coming months, due to his recent demise.
Finding Comfortable Accommodation
With all of these opportunities to enjoy Sandton, you naturally want to be able to stay at a hotel that caters to your every wish. If you're a smoker, you definitely want to find a smoking hotel in Sandton Johannesburg. No problem, not only can you enjoy your favourite brand of cigarettes or cigars, but you will find yourself pampered with excellent accommodation and first class service, guaranteeing you a very pleasant stay.
Image courtesy of: freedigitalphotos.net Stuart Miles