Travel fashion is best kept quite minimal, as it's easiest to pack light and keep your wardrobe low maintenance! But when visiting London, one of the world's fashion capitals, it can be fun to dress up a bit. Whether you'll be catching the train from London to Heathrow to jet set to another location, or just spending your holiday in London, you can consider these fashion tips as you pack your bags and you'll be feeling like a chic local in no time.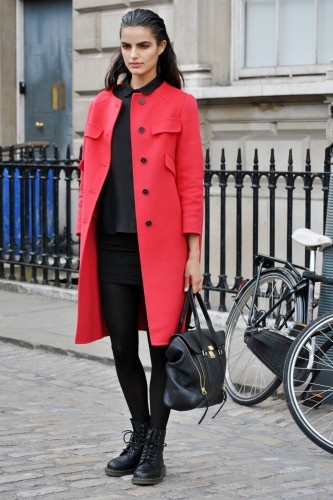 Trends
Trends are quite popular in London, which means that you'll find lots of up-to-the-minute and inexpensive pieces and accessories here. Londoners generally dress with an eye towards comfort, while keeping their look neat and coordinated. You'll see some of the newest trends put on display here, and you can pick up the look for less at some chain stores like H&M.
Accessories
Women tend to go for bold accessories, such as an eye-catching purse, chunky jewelry or colorful pumps to go with an understated outfit. So you can easily dress up a simple traveling outfit with some fun accessories you pick up along the way. There are so many boutiques and shops where you can find everything from clutches to jewelry, hair accessories and other items to spice up your look.
Dressing Up
There is certainly plenty of opportunity to dress up when you're visiting London. Definitely stay away from shorts of other informal wear when going out for a nice dinner or a night out on the town. People love to dress up here in evening wear like a nice dress and heels, or crisp skirts and a glittery top. Have fun with it and kick up your heels on a fancy night out.
Keep it Chic
The number one advise if you want to fit in fashion-wise in London is not to wear the super cheesy tourist garb. London is one of the chic-est cities in the world so you'll be best off to dress a little better than you think you might need to. But always remember to put comfort first; you'll never be happy if you're getting blisters all over your feet from those super fashionable flats, even if they look great. It's all about finding a balance that makes you feel confident while keeping you comfortable.