Orlando in Florida is the dream destination of people of every age as it houses the dream of every adult and child, the Disney World. Along with the huge number of tourists, Orlando tourirsm is also one of the busiest destinations for conferences and convocations.
City Buzz: Things to Remember
Look out for outlet malls as they are popular places to find the deal that you are looking for. It also has a shuttle service for free ferrying through the city.
Theme park inspired gifts are available everywhere.
Sit-down restaurants at Orlando expect a 15-20% tip.
Renting a car is important as public transport can get confusing.
Carry water, sun screen lotion, swim gear and change of shoes.
A waterproof camera is a good choice as you will be splashing a lot in water.
Bug repellents may come handy.
Little Cautions
Once you rent the car, remember to fill gas in the city limits as the gas-stations outside the airport overcharge.
Any aquatic option you choose to visit is a little outside Orlando city centre, hence, sort out the route and the transportation ahead of the journey.
Must Visits
Walt Disney World: The turning point of Orlando was in 1965 with Walt Disney's announcement of making Disney World. A massive property is a house to the Magic Kingdom, Disney's Hollywood Studios, and Disney's Animal Kingdom. It has golf courses, theme based resorts, regular resorts and houses guests for all around the calendar. Shopping, restaurants and theatres add to the glory of the Disney World.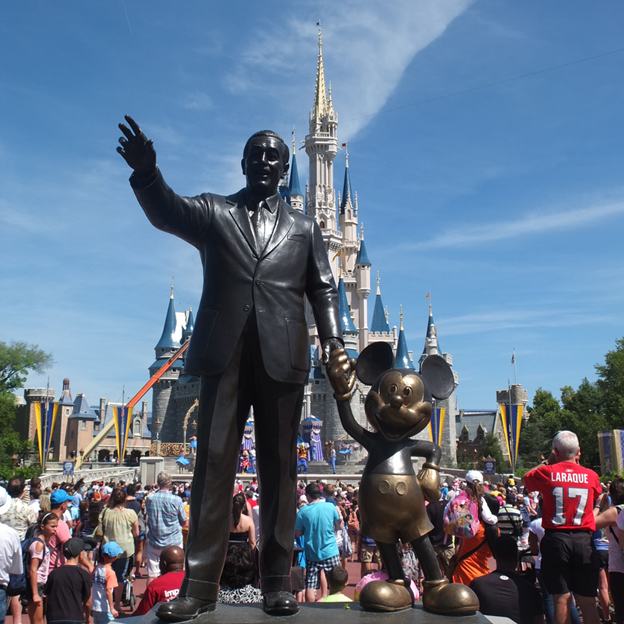 Walt Disney World, Orlando, U.S traveljunction
Tip: Do not miss Splash Mountain, Space Mountain, Big Thunder Mountain, The Haunted Mansion, Buzz Lightyear's Space Ranger Spin, The Seven Dwarf's Mine Ride, It's A Small World, Mickey's Philhar Magic
To Do List while Visiting Disney Land:
While making fast-pass reservations, reserve the most popular rides to make up your time.
Try a 'Dole Whip Float' at the Magic Kingdom.
Check for daily parade and firework time.
Disney Dining Plan, though looks expensive, is worth a try as it saves money.
A stay on the property allows one to save time. Moreover, they offer free transportation to and from the airport.
Be informed about the extra magic hours for extra fun.
Sea World: World's largest marine park, the Sea World allows its visitors to get up close and personal with Dolphins. The whales' shows are exquisite. Touch pools and rides add to the excitement.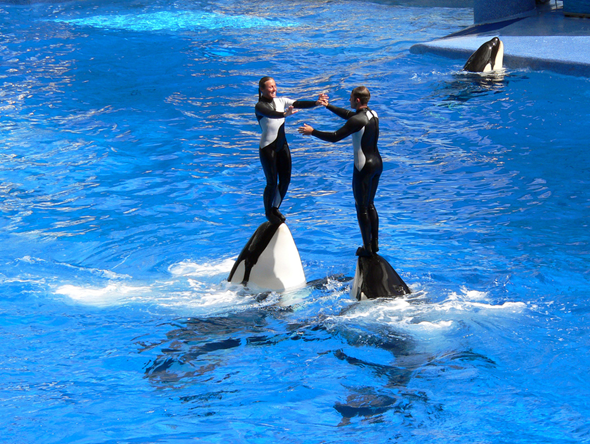 Sea world, Orlando, USA by Stig Nygaard
Universal Studio: Tourists get an interactive experience with movies here. City Walk is synonymous to entertainment around the clock with its extensive array of dinning, shopping and movie choices.
Orlando Science Center: Science in interactive form is exhibited here.
For all the outdoor thrill lovers, Paddleboard adventures and kayaking tours offer an amazing experience. For Paddleboard Orlando attraction, the visitor will be given a short tutorial by the instructor following which one can choose the stream he wishes to navigate. Some of the open waterways are Mantee Sanctuary, Wekiva river etc. Mantee Sanctuary also provides a peek-a-boo to wild life.
Kayaking, on the other hand invigorates your journey as the waterway is usually populated by dolphins and visited by exotic birds.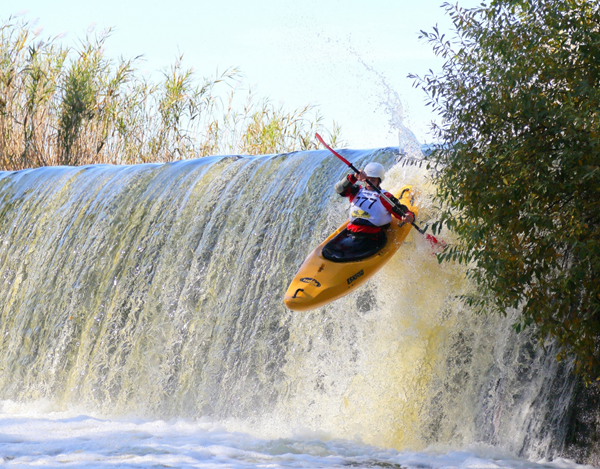 Adventures Kayaking, Bonita Springs, orlando, U.S source by Vladimir Pustovit
The list is incomplete without a mention of the Epcot World Showcase representing 11 countries.