Nowhere in the world is more famous for its movie magic than Hollywood. Possessing long-spanning ties to the film industry, this sprawling city is home to some of the most iconic sights in film – not to mention countless museums and attractions that have movie buffs from across the planet virtually tripping over themselves to see.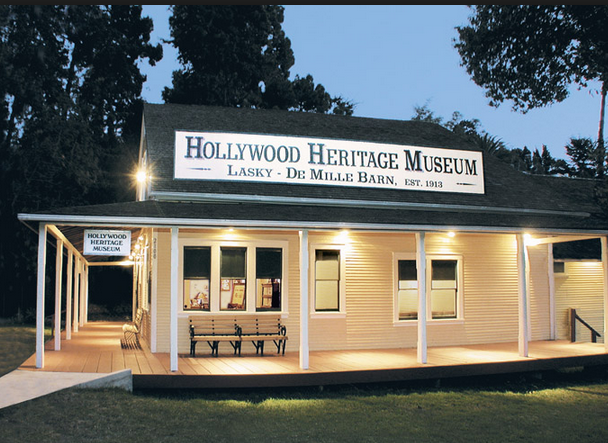 If you're planning on spending some time getting to know Hollywood's many movie delights, make sure you check out our list of handy itinerary suggestions below – they're all must-visits for any ardent cinemagoer. Meanwhile, if you still need to find somewhere to stay,Hostelbookers is a good place to start your search.
Where to begin – Hollywood Heritage Museum
If you're really keen to explore Hollywood's silver screen past, your first port of call should be the Hollywood Heritage Museum, since this is dedicated to the city's early days in the industry. Housed in the Lasky-DeMille Barn, which is a California State Historic Landmark, this museum displays everything from photos to old film props.
Come here and you can check out images from the days of silent movies, historic documents and even pictures of local streets and buildings from years gone by. As a quick tip, it's worth seeing whether any special events will be on while you're there, as it often hosts things like film screenings and book signings.
And on Saturdays you can come here for a three to four-hour tour of the National Register Hollywood Boulevard Entertainment and Commercial District – just remember to book in advance, because places are limited to ten per excursion!
The Walk of Fame
One of Hollywood's most celebrated attractions is the iconic Walk of Fame. Rather than being a self-contained attraction, the Walk of Fame is actually integrated into the beating heart of central Hollywood, being composed of stars inlaid into the pavement of Hollywood Boulevard.
Some 2,500 of these stars were positioned back in 1960, and since then around 2,300 have been inscribed with the names of the entertainment industry's biggest icons. As well as seeing famous names from film, you can see legends from radio, live performance, TV and more. Mary Tyler Moore, Marilyn Monroe, Paul Newman and Ozzy Osbourne are among the names to look out for.
Chinese Theater
Another must-visit is the Chinese Theater, which has hosted masses of premieres over the years (including Jack the Giant Slayer, The Last Stand and 007 Skyfall in the past 12 months). But this venue is celebrated for more than its red carpet events alone; come here and you can see a unique attraction in the form of hand and footprints of the stars.
In the forecourt, you'll find a host of prints from famous names – including Judy Garland and Jack Nicholson – in the cement. And if you fancy finding out more about the place, you can take the TCL Chinese Theaters Tour. Lasting around 20 minutes, this tells you the history of the theatres and what's special about this one in particular.
The Hollywood Sign
Of course, no visit to Hollywood would be complete without getting a photo of the iconic Hollywood sign. Now, while it's visible across the city, finding a spot from where you can get a good shot of it is another matter.
One of the best places is Griffith Park Observatory, which, in fact, has brilliant views across the entire city as well as the sign itself, which is perched on Mount Lee. This year is the sign's 90th birthday, demonstrating its lasting popularity.