I have previously stated in other posts that beer is my favorite drink to relax with. While this holds true, I don't discriminate against others. Such as cocktails or wine. When I'm feeling a bit classy or romantic wine is by far my choice. Although I am no wine connoisseur, I know what I like and I know where it is best. While you cross the globe, these are the countries I would recommend on skipping beer and asking to see the wine list.
Disclaimer: To spare you from repetition, all of the regions are incredibly beautiful from the vast wine fields to the architecture of the area. Wine regions aren't only for people who love wine, but for people who love beauty as well.
Napa Valley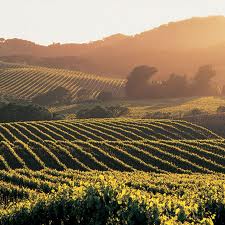 This region in California, USA is the largest and most famous wine producer in the United States of America. It also happens to be one the largest toursit attractions in California, drawing millions of visitors a year. There are countless wineries in the region and I think a winery tour is really the way to go. They are the equivalent of a brewery tour. This means information and drinks for a modest price, about $5-10 USD. Napa Valley is also a day trip idea if coming from San Francisco, about an hours drive.
Barossa Valley
This valley is in Southern Australia and has emerged as the country's main wine producer. I like this region on the list because its a new comer and an underdog in the wine world. I love an underdog story. I see it as a double underdog with the countries beer reputation. Since Australia is on my list for best beer countries and now also wine regions, you may have a tough choice when dining in Southern Australia. But no worries, there is no wrong choice in this predicament!
Douro Valley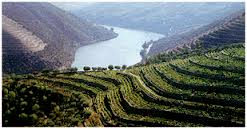 Portugal's Douro Valley is famous for wine and more specifically for its Port. Since Douro was more or less the place where Port wine was created, it makes sense wineries in the area win international awards for Port every year. The land in Douro is rough and the summer's are almost unbearably hot, but if you can get tough for a bit you won't be sorry. A sweet Port can fix any kind of mood, right?
Tuscany
The region in Italy is perhaps the most recognizable name when it comes to wine regions in the world. There is a reason for that. The country side of Tuscany is covered in wineries for miles and miles. Tuscany is a great place to visit because the more urban places of Tuscany are cities such as Florence, Siena, and Pisa. But there are also smaller villages scattered throughout the Tuscan countryside, such as San Gimignano. This is one of the most beautiful places I have been fortunate enough to visit. There are wine shops on every street and it is also home to a world gelato champion, Gelateria Di Piazza.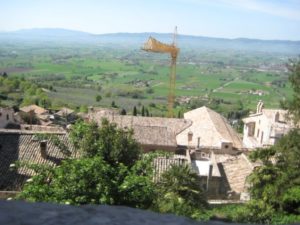 Bordeaux, Burgandy, Alsace, and Loire Valley
All of these regions are in France. I felt it was important to name each region to show how good the French are at wine. Each one of these regions is a master of the art of wine. Bordeaux is considered the best int the world and produces over 700 million bottles of wine a year. Quite impressive if you ask me. Loire Valley was named a UNESCO World Heritage site in 2000 for its architecture and beautiful landscape. It also is famous for its whites and many of the local wine producers have there own cellars carved into the landscape and offer free tours and tastings. Wine tour operators, SmoothRed, comment that Bordeaux's wines are so diverse "you could probably spend a lifetime sampling its seemingly endless varieties and never taste the same wine twice."Doesn't get much better than that.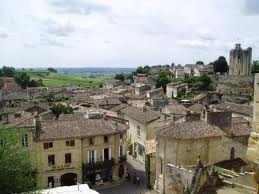 –Nick