The Costa del Sol is one of my personal favourites when it comes to visiting Spain. This is the region that you typically think of in Spain with a huge number of beaches and some of the best weather in all of Europe. I come back here every year and stay at Hotel Malaga and I thought I should tell you why, so read on to find out why you should visit this special part of Spain.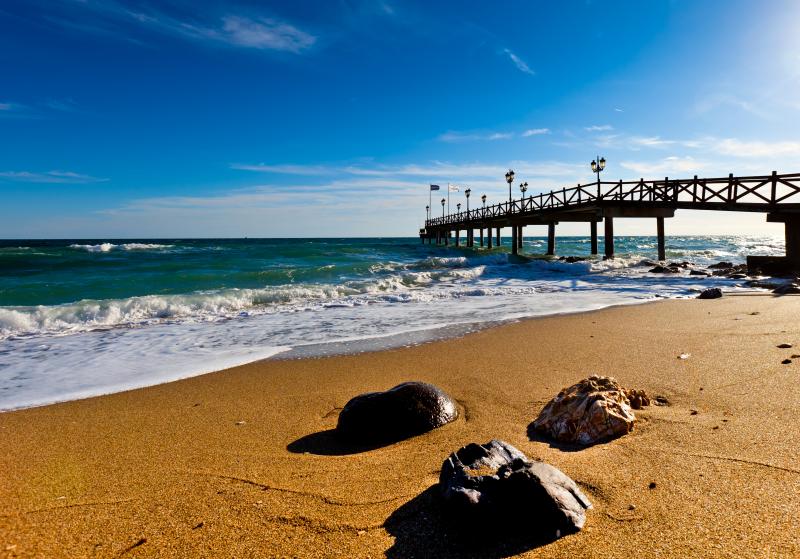 Where is it
The Costa del Sol, which means the Coast of the Sun in Spanish, is a region in southern Spain that is located east of Gibraltar. It belongs to the autonomous community of Andalusia.
Weather
I already touched on the how good the weather is in this region of Spain, especially with its very warm summers and mild winters. This makes it an ideal place to get away from the cold winters of other parts of Europe and also to catch some sunshine in the summer months. This amazing weather is perfectly matched with the stunning crystal clear waters of the many beaches that line the coast of the Costa del Sol.
What to see
My favourite part of this great region is of course the extremely historic Alcazaba of Málaga, which is an Arab citadel that dates back to the 11th century and is a throwback to Spain's multicultural past. The Museo Picasso Málaga is a museum that is one of my personal favourites, especially since he is one of my favourite artists. Picasso was actually born in Málaga and the museum is a stunning tribute to him and his stunning and unusual work. There are so many other places to visit, you just need to go and see for yourself.

The food
Spain is just filled with many different types of food that varies from region to region, Malaga is a little bit of a star when it comes to the food. There are so many delicious dishes that I could talk about it all day, but my favourite dishes are of course the Malaga style salad, which is a great salad full of fresh flavours from the citrus fruits used, as well as fresh fish and potatoes. Pescaíto frito is another personal favourite of mine, which is fried fish.