If you're looking for a refreshing holiday on a sun-drenched Mediterranean island, then a getaway in Mallorca is a wonderful option.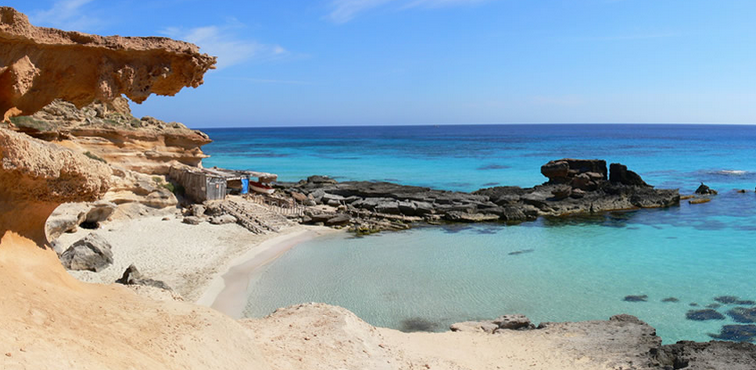 As the largest of Spain's Balearic Islands, Mallorca is located about 320 km east of Valencia and it offers travellers a fantastic range of activities – from lounging on beaches and exploring stunning natural landscapes to visiting historic sites and getting involved in the exciting party scene.
So, where do you go on a break in Mallorca? The right choice will depend on the type of holiday you want to have. Most people arrive on the island on a flight to Palma – the island's capital – and getting around is easy and affordable with car hire from Auto Europe. Here are some suggestions on where to go and what to see once you have your transportation sorted:
North
The northern regions of Mallorca are generally known for their family-friendly resorts and they are often quieter than other parts of the island.
Alcudia is a large resort with 14 km of beaches, a number of hotels and plenty of activities perfect for kids – particularly a huge water park with a variety of waterslides and swimming areas. There's also the historic old town, which features the 14th-century city walls and homes dating back to the 13th century.
Situated on the Bay of Pollensa, Puerto Pollensa is a small port town with a picturesque waterfront and lovely sandy beaches with calm water and gentle slopes – making them perfect for families. Placa Miguel Capllonch is a square in the centre of the town named after a famous pianist and composer. It features a number of restaurants shops and bars, while the Pine Walk is a good option for a refreshing stroll along the coast.
South
In the south of Mallorca, the landscape is flat and windswept – and it offers a unique, wild beauty, as well as quiet beaches.
For example, the Parc Natural Mondrago on the Cala d'Or is an excellent place to go if you're looking to escape the busy resort complexes found on other parts of the island. Its white-sand beaches and turquoise water are quiet and beautiful and you could easily spend a day walking along the coast and enjoying the views.
From the south of Mallorca, you can also take a boat tour of the Cabrera National Park. The coastal landscape is said to be one of the best preserved in the Mediterranean, and it boasts a wide variety of birds.
East
The eastern coast features a number of family resorts. Manacor is one of the biggest municipalities and it's home to one of the busiest street markets on the island. Held every Monday morning, the market sells everything from fruit and vegetables to clothing and footwear. Plus, the town is famous for its pearls and furniture, so you might even be able to find a bargain on jewellery and furniture.
Porto Cristo is a quiet resort with a history dating back to 1260. While it certainly has all the elements of a normal resort, it also has maintained some of its historic fishing village charm. There are also two sets of caves in the region that have become popular tourist attractions – the Coves del Drach and the Coves dels Hams.
West
Although most of the west of Mallorca is rugged and wild – particularly in the areas around the Serra de Tramuntana mountains, this part of the island is also home to many popular tourist destinations.
Palma, for example, is the capital of Mallorca. It boasts a fantastic collection of trendy shops, fine dining, a pretty waterfront and historic sites like the gothic Cathedral de Santa Maria de Palma.
Meanwhile, Magaluf is notorious for its nightlife and generally attracts a younger crowd. However, in recent years, the area has been working to reinvent its image and a number of hotels and attractions have been added in a bid to become a more family-friendly destination.