When it comes to backpacking, there are definitely some more obvious destinations – Thailand, Vietnam, Australia and Europe are all popular choices with backpackers, not least because of the affordability associated with the areas and in the case of Europe, familiarity.
The United Arab Emirates may not on first glance appear to be the ideal spot for the avid backpacker. The name Abu Dhabi brings to mind notions of vast, sandy deserts – not much in the way of a city, and perhaps the idea that Abu Dhabi is little sister to bigger and more established Dubai.
The fundamentals of these common assumptions aren't wrong. Abu Dhabi is smaller and quieter than neighbouring Dubai, and it does sit in the desert – but what you might not know is that Abu Dhabi has evolved lately, and the city you'll find there now is one of growth, one of excitement and yet still has an understated charm.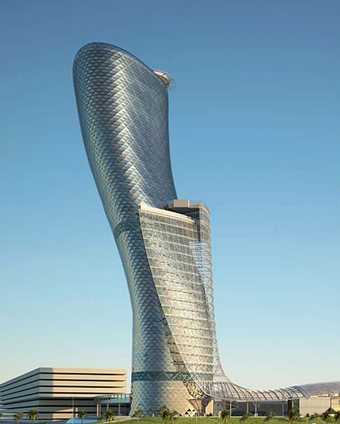 We say understated in the loose sense of the term. On arriving in the capital of the UAE, you'll still see cloud-tickling sky scrapers, grand white mosques and elaborate palaces. The Sheikh Zayed Grand Mosque is one of the most impressive pieces of architecture in the city, and is unbelievably more beautiful on the inside than the out.
As visitors, you're welcomed to walk around the mosque and explore every facet of the 400,000-capacity building except during prayer time – and there's even a guided tour at certain times during the day.
If this doesn't satisfy your appetite for grandeur, be sure to visit the Emirates Palace. The development is new, only opening in 2005, but the grandeur of the place is something that really has to be seen. It operates as a high-end hotel –the Kempinski Emirates Palace – but welcomes those that just want to see the spectacle (though, after a world of campsites and hostels – you could always splash out).
If you want to see a range of Abu Dhabi's offerings, don't miss the souqs. From fruit and vegetables to Iranian-made carpets and handicrafts, the souqs are where you'll see the tourist's Abu Dhabi blend into the local's city – and generally, you'll find items to suit a backpacking-friendly budget too.
For the unusual, why not pop into the Abu Dhabi Falcon hospital? The birds have an important status in Arab culture, and the hospital is set up to take care of injured falcons from right across the country. Tours will guide you around the hospital, through the museum and healing centre before giving you the opportunity to get up close and personal with the falcons.
Abu Dhabi offers you – the backpacker – an adventure that'll never be forgotten. It's no longer just a layover destination, it's a city and an experience in its own right – one that's essential to have.