Melbourne is one of the most beautiful cities in the world, where tradition meets modernity. If you're thinking about backpacking around Melbourne this year, then the city is also the perfect adventure holiday too, not least because of it's fantastic array of attractions! Home to over 4 million Australians as well as people from all over the world, Melbourne can be found standing proud on the banks of the Yarra River, and it one of Australia's top vacation destinations.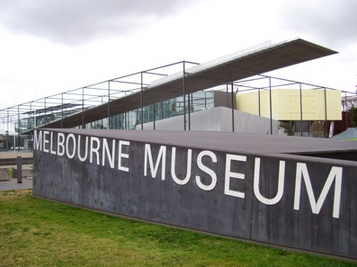 The city is also home to the Melbourne Cricket Ground, a spectacular example of amazing architecture and design. Nicknamed 'the home of sport', all major sporting events in Australia are held here, this is a stadium that simply can't be missed. Let's take a look at some of the other top attractions you simply can't miss out on when backpacking across Melbourne this year!
Melbourne Museum
Entry to one the best museums in the world is only $10, and it's open every day of the year meaning it is perfect for families, with kids even getting concession prices. Located in the north of the Melbourne Central Business District, Melbourne Museum is very easy to get to, and it's surrounded by loads of restaurants, parks and shopping too.
No matter what time of year you visit, this museum will always be busy, however sampling the fantastic range of exhibits early before 11am will help you to beat the crowds, with the Bunjilaka Aboriginal Cultural Centre a tourist favourite. For the kids, the complete skeleton of a large blue whale is a particular highlight, and don't forget to visit the cafe which offers some great local cuisine!
William Ricketts Sanctuary
William Ricketts was a great Australian sculpture born in Victoria, and this sanctuary is dedicated to his works. Not only is this public park open all year round, but there are beautiful pieces everywhere you look, making this sanctuary perfect for a romantic walk with your loved one. Purchased by the Victoria Government from private owners, the William Rickets Sanctuary is one of the most iconic places to visit in the city, and you can even have a picnic here with the family.
Brunswick Street
Brunswick Street is the activity center of Melbourne, where Australian lifestyle blends with unique fashion. From sampling some of the city's best coffee houses to touring the local markets and stores, you could easily spend an entire day on Brunswick Street, not least because of the great tourist atmosphere. The shopping here is some of the best in Australia, and there are plenty of places to buy suitcases if yours isn't going to fit all your purchases in! Brunswick Street is also very accessible, and there are great transport links at both ends, from busses to trains.