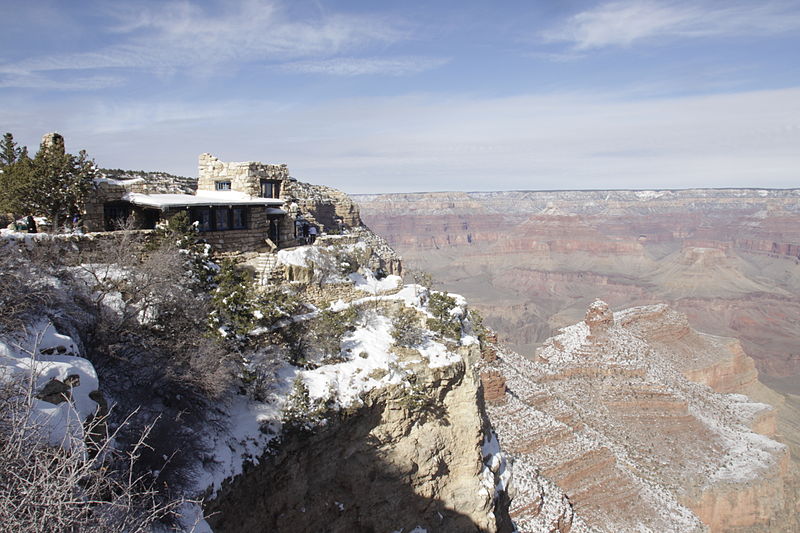 The Grand Canyon is possibly one of the most unique landscapes that exists on the planet and it was uniquely shaped by the Colorado river and its tributaries over the past two billion years. This has created a unique place that everyone should visit if they have the chance, and this article will focus on just some of the things that you can do at the Grand Canyon. So read on to find out more about this special place.
Flying over
It is an amazing experience to see the Grand Canyon from the air, you get a full view of everything and you can go much higher than the highest points in the National Park. The pure beauty of the vastness of the Canyon is not to be missed, so getting a birdseye view is absolutely the best way to experience the rugged landscape.
Bright Angel Trail
There probably isn't a better way to explore the Grand Canyon than by following the Bright Angel Trail, this well maintained dirt trail offers a constantly beautiful scenery. When hiking this trail it can be very easy to lose track of time as you are always seeing something new and beautiful, such as the steep and rolling hills and smaller canyons.
Grand Canyon Skywalk
Another great way to experience the Grand Canyon is to experience it on a platform made of glass, with only 600 metres of air between the platform and the ground! The rim of the canyon over 20 metres behind you and the other side 5 kilometres away! This is what the Grand Canyon Skywalk offers and is truly a dream like way to experience the vastness of the Grand Canyon.
Lookout Studio
This is a stone building that was designed by Mary Colter and is located on the southern rim of the Grand Canyon and serves as a gift shop and more importantly as a lookout to the Canyon itself. The building is well known for its unique architecture that blends in with the surrounding rocks and canyon, and also for the spectacular view that cannot be described in words.
Hopi House
Hopi House is another Mary Colter designed building that is located on the southern rim of the Grand Canyon and was built in 1904. The House was built as a market for Native American crafts, that were made by local artisans. The name Hopi comes from the historic inhabitants of the region and today this place serves as a gift shop and art gallery, as it was originally intended.