Whether you choose to go from north to south or vice versa, touring through New Zealand's north island offers endless opportunities for exploration. It's hard to nail down the perfect itinerary in so few words, but if you're considering taking advantage of cheap campervan rental this can be some inspiration for the holiday of a lifetime. Load up on snacks and beer (for the passengers only, of course), it's going to be quite a ride.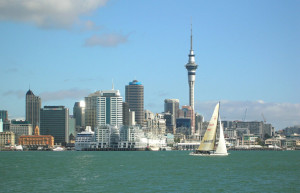 Auckland is a great starting point, as it is New Zealand's largest city and best transport hub. The nightlife scene is predictably boisterous, the restaurant options are great, and there are plentiful activities like the Sky Walk or rugby matches at Eden Park. The city is close to beautiful beaches, great islands (Rangitoto is our favorite), plentiful vineyards, and more. The best beaches are on the west coast—Piha, Muriwai, Bethell's, Karekare, and more. You won't want to leave.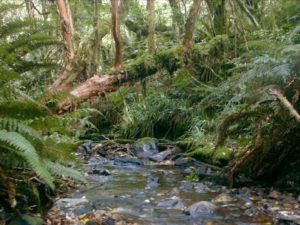 But when it's time to head south, you'll find plenty more going on. Rotorua is a popular destination because of its impressive volcanic fields. More off the beaten path is Pureora Forest Park, a preserve of rainforest perfect for camping, swimming, mountain biking, and more. If you're into a little civil disobedience once in a while, you can even check out the sites of the famous tree-sitting protests that resulted in the area's protected status in 1978.
Not much further south is Tongariro National Park, home of the famous Tongariro Alpine Crossing. Here you can make a rewarding tramp across a volcanic plateau that offers views not only of much of the island, but of a landscape unlike anything you've likely seen before. Expect steam vents, solidified lava flows, ash, and just about zero vegetation. Some of Mount Tongariro's multiple craters are filled with bright blue or emerald waters, and others are left barren and dry. The volcano is still active, and the trail was closed as recently as November 2012. All in all, it's pretty spectacular.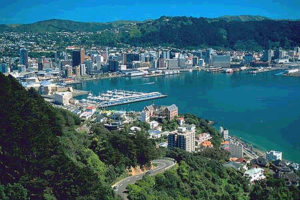 By the time you make it to Wellington (we recommend doing some more camping along the way, if you've rented a wilderness campervan you might as well appreciate it), you'll be ready for more city life. Named "the coolest little capital in the world" by Lonely Planet in 2011, Wellington has a great arts and culture scene, not to mention its pleasant harbour. Check out Te Papa, New Zealand's national museum, and one of the best interactive museums in the world. It's located right on the waterfront at Oriental Bay, the golden-sand beach that locals love so much. For more diverse experiences, be sure to visit the Cuba Quarter, Courtenay Place, and Mt Victoria. There's always something exciting to see.
Exploring New Zealand by campervan is probably the most relaxing form of holiday you take in all of Oceania. Take your time with an itinerary like this, and be sure to stop at local spots along the way to get the full experience. Enjoy!