Name: Flip
Age: 31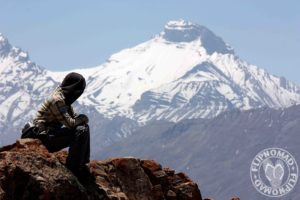 Travel Blog: www.flipnomad.com
How long have you been travelling?
I've been traveling continuously since March 2010 up to now (almost two years). I also backpacked on my own for six months last 2009 and went home to work for a few months.
What's been your route?
I've only been traveling only around Southeast Asia, China, Nepal and India.
What's your favourite and least favourite country?
 I like all the places that I've been to but my favourite when it comes to food is China and Thailand. My favourite country when it comes to landscape is India. For the beaches, nothing beats the Philippines. My least favourite is Vietnam, I really don't know why but it just does not appeal to me that much compare to the other countries that I mentioned. Maybe I should explore Vietnam more.
What's been the most awesome travel experience you've had? 
This is my favourite pic, the scenery is just gorgeous. I love Himachal Pradesh in India. It's very photogenic. This particular pic is taken near the town of Kibber.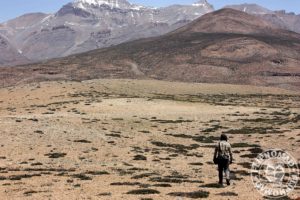 If you wish you knew something when you started traveling, that you know now – what would that be?!
I wish I knew that it's not as hard as it seemed to be and that there so many ways to travel the world without spending so much money. I used to think that only rich people can travel.
What was your weirdest travel experience?
The weirdest would probably be visiting the public cremations in Varanasi and seeing some street dogs fighting over some of the remains.
How much have you spent on this trip and how long has it lasted?
On my six month backpacking stint last 2009, I left my home with only $700 on my pocket and travelled for 6 months in 8 countries. I survived because I did some volunteer stints in some of those countries and only spent little on food and accommodation. I also used the miles that I earned in my previous jobs to buy my flight tickets.
On my current trip, I left home with a bit more than that but have been travelling for almost two years now. I'm making a few bucks online as I travel.
Where to next?
I don't know where but I'm currently in Cambodia taking a break from traveling. Maybe will explore the Northern part and some of the islands. I'm also thinking of going back to Nepal.
What advice would you give to any Aspiring Backpackers?
Save up and travel! We only have once chance in this thing called life and it might be a waste not to use a few months or a few years of our lives exploring and learning about the world we live in and getting to know the other people that we share this planet with.