What's up Aspiring Backpacker fam!? I was thinking the other day that we have several posts on ways to make money while you travel. As I am in that boat, as you may be, and always looking for ways to fund traveling, I realized that while all of these ideas are good places to start, we only give a brief over view of them. Freelancing is one of those great ways to make money on the road. You're more or less your own boss, can work from your computer, and can take on as much work as you want. These all lead to a relaxed preferable lifestyle.
I'm quite skeptic (make money while I travel the world?) myself to be honest and I wanted to give you all a concrete example of someone who was able to do exactly what we preach here at Aspiring Backpacker. It is possible. I came across freelance writer Rob D. Young and reached out to him for some help about generating income as a freelance writer. Rob is cool guy and was more than willing to help me out. Heres an interview I conducted with Rob. Read up and get to know Rob. He has some good tips on being a freelancer and some fun travel stories. If you're lucky, like me, you might learn something.
Q: Where are you from?
RY: I'm originally from Utah Valley, Utah. While Utah has a bizarre culture, it also contains some of the most beautiful landscapes in the world. The view of the mountains from my home is stunning.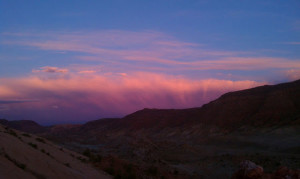 That said, I'm not exclusively from Utah. My parents are professors and avid travelers. As a family, we lived in Hawaii for a year, in London for a year, and we toured Europe (hitting more than 30 countries in a "buffet-style" run from Russia to France).
Q: Are you traveling now?
RY: I'm not. A few months ago, while in Scotland, I realized that I wasn't a traveler who writes but a writer who travels. As a result of that—in addition to the craving for home that struck once I'd spent six months on the road—I decided to head back to Utah Valley to finish up my education.
I actually decided to come back partially because I read The Hobbit (and wrote about this while in Scotland, including with my "75 Ways to Celebrate The Hobbit's 75th Anniversary"). It struck me that the "heroic journey" isn't just about leaving: It's also about returning home again. ("There and Back Again," as the book's subtitle puts it.)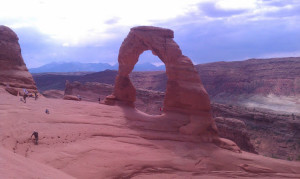 Q: What was the first place you traveled to and why?
RY: With my family, the first place that was really "away" was Hawaii. We lived in La'ie, Oahu, for a year, though we also visited several of the other islands.
The first place I visited without my family that was really "away" was London, where I went with a study abroad program.
The first place I visited that was really on my own was Dublin, Ireland—though that was just the beginning of a much longer expedition.
Q: What has been your favorite place so far and why?
RY: Scotland, and specifically Edinburgh, has been my favorite. It may just be that it was one of the few places I stayed long enough that I can really miss it. Edinburgh has a beautiful mystique, but it's not full of itself. The architecture, history, and natural beauty of the region all fall together seamlessly, yet somehow casually.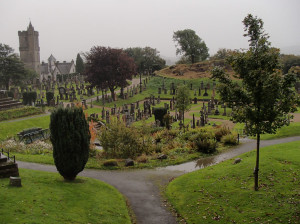 Q: When did you know you wanted to be a writer?
RY: When I was nine. I read "The Phantom of the Opera" and decided the book needed a sequel. "The Phantom's Nephew" was my first attempt at fiction, and marked the beginning of my writing ambitions.
Q: Which came first, traveling or writing?
RY: Traveling happened earlier in my life, but I didn't view myself as a "traveler" until a few years ago. I've seen myself as a "writer" for much longer.
Q: What is the best way to start freelance writing?
RY: I recommend going with one of the bulk transaction sites for freelance work. By this I mean sites like TextBroker.com. The pay is fairly low, the work isn't fantastic, but it's a great way to get some easy experience without long-term commitment. As you build your portfolio, sites like Text Broker can serve as a "base" of work when higher-grade work isn't available. Even starting off, though, sites like Text Broker can really get your career going: You can easily make a full-time wage from Text Broker alone, assuming you're disciplined and willing to do some less enjoyable writing.
Q: How did you get your first gig?
RY: I was working with a small business development company and was hired by some of my co-workers to do web writing for them. My first independent gigs happened through a company I found on craigslist (in the "writing jobs and gigs" section). You'll find lots of scams and crappy companies on craigslist, but you can also find some great clients. I'm still on great terms with the client I'm referring to; they send me work opportunities on a regular basis.
Q: What is your favorite type of writing to do?
RY: In general, creative writing, and especially creative nonfiction. As far as the work that you can more easily get paid for, I enjoy both travel writing and technology writing.
While I haven't monetized my blog, I also love that project. It's centered around writing about the writing craft, and I look forward to making my blog a stronger financial resource. Having the autonomy of doing my own blog, being able to pursue interviews with my favorite poets and writers, writing about metaphors and etymology and writing organic dialogue—it feels great. It's hard, and I'm not comfortable putting ads on the site just yet, but it's a topic I love writing about.
Q: What kind of writing do you think is in the highest demand?
RY: Technology writing is huge right now. Part of the reason is that the transition to web-content writing is fairly recent. We've moved gradually from magazine articles and newspaper columns to blog entries and web articles. It's natural that the more technologically savvy industries would be some of the first to make the transition to the online marketplace. I anticipate that the types of work available will become more diverse in the coming years.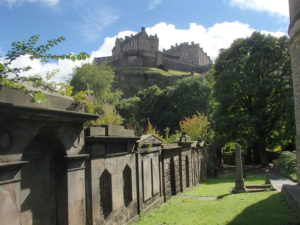 Q: How important is having a specialty for a freelance writer?
RY: It depends on your goals. If you want to stick to work with sites like Text Broker, then you don't need a specialty. You can pick up lots of work at the $0.01 to $0.02 per word range. As you specialize, however, you gain a reputation and become more sought-after. The result is more enjoyable work and a higher wage. My average rate for projects is about $0.08/word, or $40 for each 500-word article.
Q: Where would you like to travel back to?
RY: There are a lot of places that I visited when my family toured Europe. I was nine years old at the time, and I have these hazy memories of what Germany was like, what Rome was like, what St. Petersburg was like. I want to go back and see how much I can find and how different the places are than my memories of them.
Q: Have been somewhere you never want to go back and visit?
RY: There are some places I wouldn't bother with. Dublin is one example. Dublin is neat, but it's so much of a tourist trap that, if I were in the region, I would skip Dublin in favor of Killarney, Galway, Derry, and some of my other favorite Irish spots.
Q: What is the biggest culture shock you've run into?
RY: While I'm sure some of my early travels hit me even harder than this, I have clear memories of my recent time in Paris. I was there at a hostel, trying to figure out how to get food, how to get around, what to see, and—at one point—how to get some medical assistance. I was in the 19th Arrondissement (one of the 20 districts of Paris; Paris is, really, 20 different cities), and the 19th is not a district meant for tourists. As a result, almost no one there spoke English. Before going there, I wasn't too worried, because I spoke some French—or at least I thought I spoke French until I tried to understand people in Paris. I quickly realized that, while I know a lot of French words, I absolutely don't speak French. It was a dizzying experience, but surprisingly fun as well.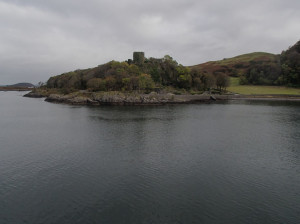 Q: And how did you handle it?
RY: "Pas très vite," French for "not so fast." I'd try to communicate in French and English, and people vaguely understood me. When they spoke to me, though, I kept having to repeat, "pas très vite," "pas très vite."
Q: Where is a place you want to visit?
RY: Greece. I've never been. My family skipped it on our trip when I was nine, and I've always wanted to see it. I have a fascination with Greek history and mythology, and I'd love to check out some of the artifacts. I also really want to go to Corsica, the birthplace of Napoleon. (I'm a bit of a Napoleon fanboy.)
Q: What is your best advice for someone that wants to turn freelance writing into a career?
RY: Jump in. There's plenty of work, plenty of outlets, plenty of opportunity. Building your portfolio and earning your reputation as a specialist happens from doing the actual work. I started writing content for a penny per word—and I would write anything. I've written about gun accessories and bikini fashions, about unicycles and baby clothing. As you get to know yourself as a writer, your pay-grade and your opportunities will expand.
There are lots of sites you can start with. I already mentioned hunting on craigslist or using Text Broker, but other sites to check out include Elance.com, WritersDomain.net, InteractMedia.com, JustArticles.com, WriteJobs.com, and a dozen other established outlets. Many of these are "stepping stone" sites. They're useful to have access to and to have as a fail-safe should your other work run dry, but you don't want to view them as the end-game for your writing career.
Also, practice your grammar, punctuation, and spelling. You can get work even if you're not a polished writer, but your editors will love you if you send them clean copy. I can't overemphasize this: Happy editors are one of the most valuable resources a freelancer can have.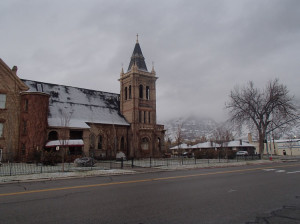 Q: What's next for you?
RY: During my conversations with other hostel-goers in Scotland, I realized that I've been to far more countries than I've been to states. I mentioned that I was returning largely for the sake of my education. I'll be getting an intermediary degree this summer, and my plan is to reward myself with a motorcycle—then take off and explore more of my home country. While I'm at it, I may visit Canada, Mexico, Central America … but we'll have to see. I prefer not to have plans.
-Interview by Nick