There are many reasons to visit Tenerife. Great beaches, busy resorts, a picturesque landscape and waterparks! The latter reason has and continues to make this Canary Island immensely popular with families.
There are three waterparks that are worth taking a closer look at – they all offer something different but they are all great for a family day out when on holiday on Tenerife.
Lago Martianez

Image courtesy of Santiago Atienza on Flickr
This isn't a typical waterpark, in fact it is more a set of swimming pools, but that doesn't really do them justice. Fountains, different pools and even saltwater pools make this an ideal venue for a family day out as there is something for everyone.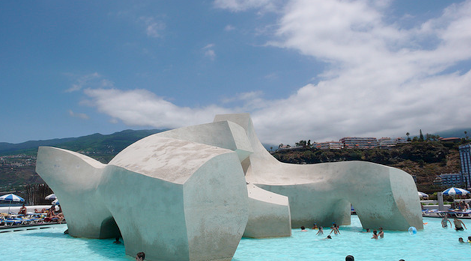 Image courtesy of Jose Mesa on Flickr
It is also quite eye-catching, even at night when fountain displays can be quite breathtaking.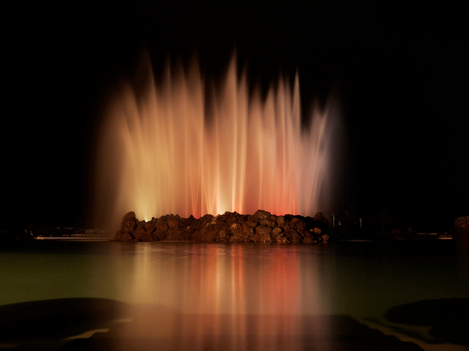 Image courtesy of GanMed64 on Flickr
Aqualand
Like Lago Martianez, Aqualand has something for everyone including a wildlife park. There are many pools to cater for all ages but it is the live dolphin shows that prove to be such a hit.
Image courtesy of Michael Dymet on Flickr
There is even a floating giant tap that the kids will love.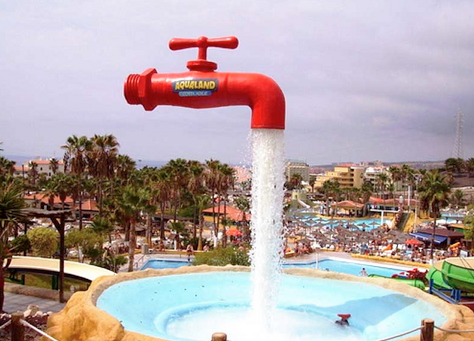 Image courtesy of Simon Jones on Flickr
It's not all about dolphins though as there is plenty of marine life to see and even birds of prey.
Siam Park
But we just had to save the best 'til last – Siam Water Park. It is world renowned and rightly so.
Oriental décor stretches everywhere in this hug waterpark with paths lead to numerous pools.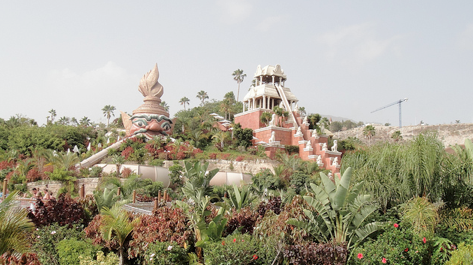 Image courtesy of Andre AIR on Flickr
There are many different activities too like walking on water (or zorbing as it is officially known).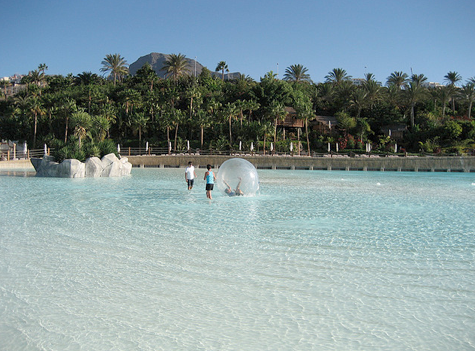 Image courtesy of Ann Graham on Flickr
The park is unrivalled for entertainment purposes for the whole family.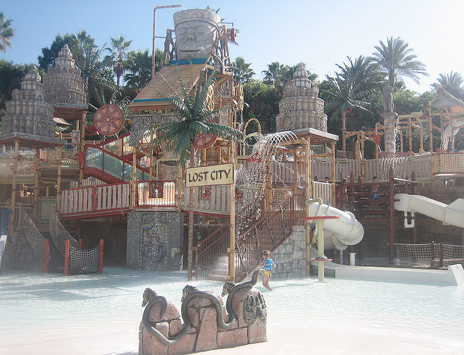 [Image courtesy of Julie Hume on Flickr
http://www.flickr.com/photos/etenerife/
]
Holidaymakers staying at the Hotel Bitacora and Waterpark in Playa de Las Americas can, from this summer (2013), enjoy unlimited daily access to the waterpark!