Tenerife is one of the best places for you to visit if you are looking for a holiday full of sun and fun. The weather is always great because the sun is constantly shining, take a look at the Weather forecast per districts from webtenerife.co.uk to get an idea of just how good is at the moment. When you see how hot it is I am sure you will want to get online and book your ticket as soon as possible. It's only a short flight from the UK and with such great travel deals on offer there really is no better time to book your holiday there. I absolutely love the place, the beaches, the sun, the parties and the activities make it one of my favourite places in Europe to visit. I have been there twice now and I am looking forward to going back again. On my first holiday there I didn't really know what to expect, but now I have luckily visited a couple of times I can give you some great tips. Having a little insider knowledge makes every holiday go a lot smoother and means that you a re extra prepared for the holiday of a lifetime. Here are the tips.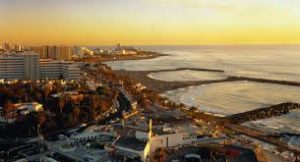 Food Tips
One of the best things about food and drinks in Tenerife is that the price is very reasonable indeed. You don't have to spend a fortune to eat great food here, you will be able to eat some tasty treats without breaking the bank. In some restaurants you can eat a 2 or 3 course meal for under 10 euros, it doesn't get much better than that does it? If you're on a budget then pack picnics to take with you to the beach or on your walk. You have to try food from guachinche, this is a small food stall that offers some super local cuisine. You will be drinking a lot of water because it is so hot, but don't buy it at the hotel or restaurants, instead head to the supermarket and stock up on water.
Getting around the place
When you first arrive you should ask your hotel or hostel about buying a Bono card, it's not a card with the lead singer or U2's picture on it, it is a fantastic card that you must buy. They cost between 12 and 30 Euros, it all depends how much you want to spend based on how much you will use them. The card will give you up to fifty percent off travel on the local buses and trams. Another great way to get around is on a free train, yes a free train! There are free trains in Costa Adeje and Santa Cruz, it will take you around all of the popular tourist sites. It's free so hop on board as soon as you can.