Visiting places like New York City, Paris, London, or Rome are all staples on a backpacker's list, but sometimes straying from the popular tourist spots can be the most fun. These major locations cater to tourists, which isn't a problem by any means, but it does create a similar experience for all those who visit. Good cities off the beaten path to visit are big enough for travelers to be in civilization (although not being in civilization is fun too, but that's a whole other story) but small enough to create a unique experience that is bound to be unforgettable. Here are five of the best places to visit that you may not have considered ten minutes ago.
Thessaloniki, Greece
I like to call Thessaloniki the little brother of Athens. It's a port city in Northern Greece right on the Aegean Sea. Thessaloniki is a cultural hot spot in and of itself with great people and a great nightlife. There is a lot of history scattered throughout the city in forms of arches, towers, archaeological digs, and rotundas. It isn't as expensive as Athens but is just as much fun. The White Tower is a great draw to Thessaloniki. It is also known in Greece for its bouzoukia. This is a concert featuring Greek artists and the bouzouki instrument, which looks like a short and fat guitar. These concerts start around midnight and last until around 7 a.m. If you don't speak Greek don't worry because the concerts are still a blast filled with drinking and dancing on tables (sometimes fulfilling stereotypes isn't the worst!). There is way too much to do in Thessaloniki to not visit.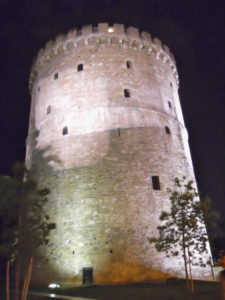 Bruges, Belgium
Many have called Bruges the "Venice of the North." This is mainly because of its canals, but Bruges has much more to offer. The gothic structure of the city creates steep peaks at the top of buildings, making the city look like something out of a movie. Bruges is a 50 minute train ride from Brussels, making it a reasonable detour or day trip to take if you are traveling to Brussels. Like every other city worth seeing, Bruges has several museums such as the Groeninge Museum, the Memling Museum, and The Aretshuis. One of the most remarkable sites that I think a person can see in Bruges is the Church of Our Lady. The beauty of the Church is not why its a must see, its what sits inside. Michelangelo's Madonna With Child is housed inside. Madonna With Child is made of marble and has the ability to force a visitor to stop and admire in pure astonishment. I find that most of Michelangelo's sculptures can do this to people. I am no expert on art and I find it hard to stop staring. If museums, art, and architecture don't interest you then the only thing you need to know about Bruges is chocolate and beer. Maybe not at the same time, but both are delicious and plentiful in the city. There are several shops with homemade chocolate scattered throughout the city. Also, De Halve Maan is a brewery that offers tours and visits.
Pretoria, South Africa
I believe South Africa to be one of the countries on the up and up in the global cultural market. They were able to host an incredible World Cup tournament in 2010 and have several cities that can make for an awesome stay. Many people think the only places to visit in SA are Johannesburg, Durban, and Cape Town. These people are quite mistaken. Pretoria should not be overlooked. The Union Buildings and Voortrekker monument are both incredible sites to see. The Voortrekker monument holds an interesting value as a symbol of the apartheid that was once in place or as a memorial for Afrikaans culture. There are diamond mine tours outside the city and over 30 museums in the city center. But it isn't just about being in the city. Pretoria is just a 4-hour drive from Kruger National Park; one of the largest game reserves on the continent. Being an Anthropology major, I would recommend visiting the Museum of Anthropology and Geology, let your inner nerd out! If nerding out isn't quite your thing, then check out the Botanical Gardens or the Zoological Gardens. Pretoria has one of the most renowned zoos in the world and has the largest in-land aquarium in South Africa.
Baltimore, USA
Baltimore in my opinion may be the single handed most underrated city in the U.S.A. It carries a heavy stereotype of guns, drugs, and violence and while these things do exist (this is a bad example of a city fulfilling it's stereotype) they shouldn't be feared. These dangers are only specific to certain areas of the city. Every city has these spots. Baltimore has an awesome nightlife. No one should go to Baltimore and skip over Fell's Point or Federal Hill. These are both areas packed with bars and people partying and having fun. If around Baltimore in the Fall, I would recommend seeing a Ravens game. Baltimore has great, dedicated, passionate fans making the stadium a great place to be to watch a game. It's also about an hour from Washington D.C and four from New York City, lots of available trains and buses to get you there!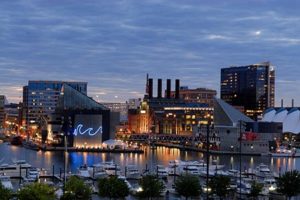 Curitiba, Brazil
This little known city in the Parana district has the exotic feel of Brazil without the hustle and bustle of Sao Paulo or Rio. Its a nice little getaway to enjoy life. Santa Felicidade is the restaurant district in Curitiba. It has a prominent Italian background with delicious food and beautiful classic homes, some have their original frescoes still on the walls. There is also a great lookout tower that stands 360 feet in the air and has a 360 degree view of the city. No visit to this city is complete without seeing the Basilica in Parca Tiradentes. There are several parks and woods to go on walks or bike rides in the city. The Curitiba-Paranagua train ride may be the best thing to do while visiting Curitiba. It takes you through beautiful scenery and gives you an excuse to take the scenic route. It is also easy to get to Ilha do Mel (Honey Island), one of the most beautiful places in Brazil, from Curitiba. Being able to get two great locations out of one is what traveling is all about. Make the most of your time and see things that no one else does, you'll be a better traveler for it!
–Nick