Name: Samuel Jeffery
Age: 30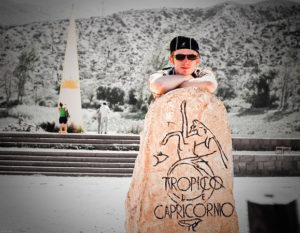 Travel Blog: Nomadic Samuel & Backpacking Travel Blog
How long have you been travelling?
I've been living abroad for seven consecutive years. Nearly half of that time I've spent backpacking while the remaining half has been spent teaching English in South Korea. Although I enjoy teaching it's backpacking that's my true passion.
What's been your route?
I've mostly done travel in Asia and South America. I'm really drawn to those particular regions of the world although I'm anxious to explore different parts as well. My next trip is hopefully going to cover Central America, Africa and the Middle East.
What's your favourite and least favourite country?
My favourite country is India and my least favourite is Ecuador. I had such amazing experiences in India and it felt like everyday was a total assault on my senses. When I was in Ecuador I experienced firsthand a lot of corruption and violence towards backpackers. I feel Ecuador is a country with a lot of potential but when I was there I didn't feel safe.
What's been the most awesome travel experience you've had?
The most awesome travel experience I had was from 2010 to 2011 when I backpacked continuously for nearly two years. I started my journey in South America and finished in Asia. I was heartbroken when it was over. I couldn't believe how fast the time went. Now I'm based in Korea again saving up as hard as I can to travel the world in early 2013.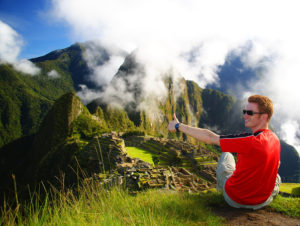 If you wish you knew something when you started traveling, that you know now – what would that be?!
I wish I realized that travelling slow is the way to go. I used to feel as though I had check off every major tourist attraction/destination off of the Lonely Planet Guidebook. Now I enjoy staying longer in places I visit and taking the time to explore local markets and other areas.
What was your weirdest travel experience?
My weirdest experience was travelling to Bangladesh. It's a country I visited without many expectations and I left feeling thrilled. What made it weird was that the locals had hardly ever seen foreigners before (if any) and would follow me wherever I went. At times I had 20 people chasing me around. They weren't being obnoxious. They were simply curious.
How much have you spent on this trip and how long has it lasted?
For my nearly two year trip in South America and Asia I spent close to $25,000 USD. I worked [it] out to be roughly $1000 per month. When I was in Asia it was often cheaper than that and when I backpacked in South America I typically spent more.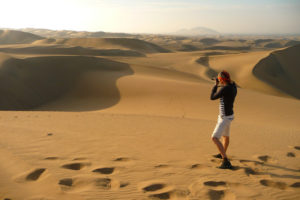 Where to next?
My next trip will be back to Asia with my girlfriend Audrey of That Backpacker. She's never backpacked in Asia, so it'll be a lot of fun showing her around.
What advice would you give to any Aspiring Backpackers?
I'd like to suggest that anyone who is considering backpacking to make this dream manifest itself into reality. Take the time to figure out ways to earn more and spend less. Start getting excited about your trip and the necessary requirements to make it happen will naturally fall in place.