How better to treat your loved ones at Christmas than booking a luxury holiday at this special time of year? Although some people may prefer a traditional Christmas Day spent at home in front of the TV, the chance to get away over the festive season is an option you should consider as an attractive alternative.
Of course you don't want anything to go wrong at Christmas so booking a trip away during this time of year doesn't come without its potential risks. Spending that bit more on upgraded travel and accommodation is a good way to reduce these risks and ensure you have a trip to remember. Here are five ideas for a luxury holiday this Christmas.
Australia
It may be hard to fathom for someone who has never been away from the UK at Christmas but the festive celebrations in Australia are spent at the height of summer in soaring temperatures. Barbeques and beach parties are commonplace all across the country in an environment poles apart from that in Europe. There are luxury hotels available in all the major Australian cities such as Sydney and Melbourne, allowing you to enjoy Christmas day itself in lavish, and warm, conditions.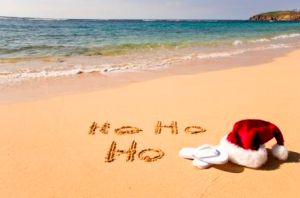 Dubai
Again, a location not traditionally associated with Christmas, Dubai provides a sweeping change from what we'd expect at this time of year. Being situated in the desert of the United Arab Emirates, conditions are blazing hot and Christian decorations are scarcely seen. However, many luxury hotels will provide more Western home comforts such as the traditional Christmas meal and television programmes from back in the UK. Due to Dubai's wealth and development of exciting attractions, there is also the chance to visit a genuine ice rink and snow park for that more conventional Christmassy feel.
Thailand
Thailand shouldn't only be associated as a destination for gap-year students and backpackers travelling round for as little as possible. There are also plenty of first-class hotels, restaurants and bars to enjoy for those with an increased holiday budget. However, when it comes to Christmas Day itself, Thailand does not celebrate it with any of the fervour in most parts of the world. As Buddhism and Islam are the main religions, the 25th December is just another typical working day in the country so provides you with a totally fresh outlook for the festive season.
Maldives
The Maldives, an island group in the Indian Ocean has provided holidaymakers with stunning scenery and a pleasant climate to immerse themselves in for decades. There are plenty of five-star and luxury accommodation deals that give you the perfect getaway opportunity. Christmas falls in the Maldives high season, meaning that little rain and lower humidity awaits visitors. Prices may be more expensive around this time however due to the favourable weather conditions however.
United States of America
If you are looking to get away for Christmas but still want to mark it in the customary manner then a trip to the United States will provide the ideal solution. Americans are famous for their extravagant celebrations at public holidays and Christmas is no different. In fact, cities all across the country get into the spirit with plenty of decorations, lights and parties marking the occasion. Check out deals to busy cities such as New York and San Francisco where you can really experience the full-blown American Christmas in style.
Read more about these destinations and how to get there at some of these extra sites below:
http://www.visitmaldives.com/en