Steve Reid is a life-long traveler who writes about a variety of travel topics including traveling as a backpacker. He often writes on behalf of Liberty Travel, a leading travel agency located in the United States. Liberty Travel offers many affordable vacations for backpackers and non-backpackers alike.
The thought of going on a road trip with nothing but a backpack and a dream is very enticing to many people. Getting away from the cares of everyday life and escaping to a far corner of the world is something that can be both exciting and scary at the same time. To help make this experience go as smoothly as possible, follow this guide designed to put backpackers making their first trips at ease.
Lighten the Load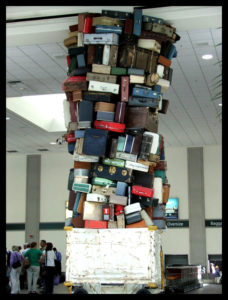 This is the best piece of advice that any backpacker can learn. When traveling with a backpack, it is easy to be tempted to cram as many things as possible into it. First time backpackers want to be prepared for every possible contingency, so they load their backpacks up with everything they think they might need.
However, when it comes to hauling around a backpack, a heavy load can quickly become irritating. Also, travelers tend to buy a lot of souvenirs on their travels. It is best to keep enough room in the backpack to store the things that will inevitably be purchased over the course of the trip.
Go with the Flow
Many people going on their first backpacking adventure tend to plan way too much. They want to make an itinerary that will have them in certain cities on specific dates. This is a very stressful way to travel. Buses run late, flights get cancelled and people get sick. Many things can happen that can derail the best-laid plans.
It is much better to simply let the trip flow naturally. It is quite common to find a place or people on the road that will cause backpackers to want to stay over their planned duration. These are the things that make trips magical, so it is best to be flexible with plans on the road.
Places to Go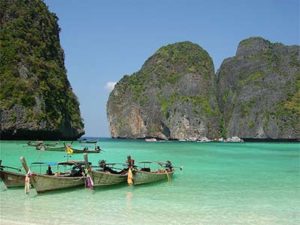 There are many great spots in this world to go for a backpacking trip. First time backpackers should go somewhere that has many countries located next to each other and that is easy to travel around. Three of the best places are Europe, Asia and South America.
All three of these continents have lots to see and do, and it is easy to get around them with a backpack. Asia can be challenging, but it is a lot of fun. South America can make for some long bus rides, but it a magical place. Europe has lots of things to see, and it also has a great transportation network.
No matter where backpackers end up traveling, they will be sure to have an amazing adventure. They just need to get out there and do it.