A brief internet search shows there are a mind-boggling amount of online luggage sales sites with styles and brands to meet the need of any traveler. Luggage sales online range from discount and closeout bags to high-end designer suitcases.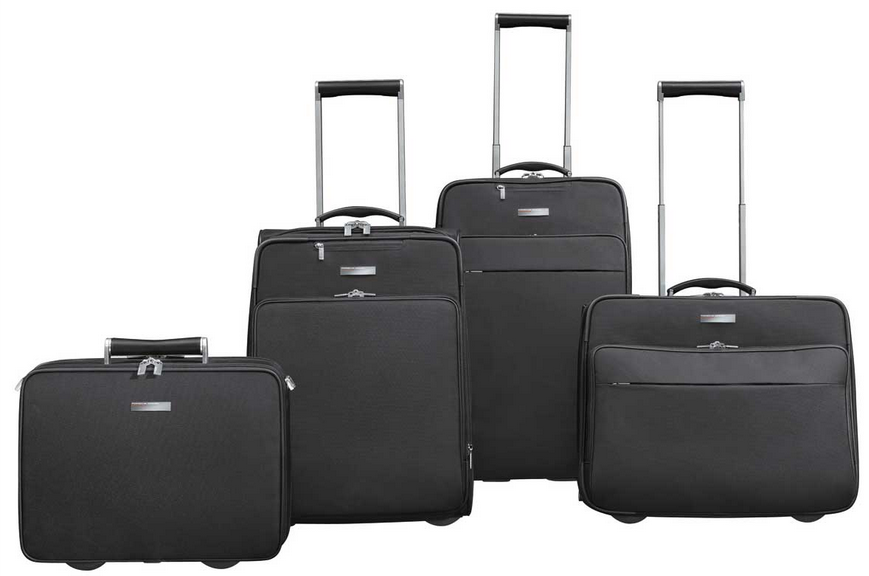 To be successful shopping for luggage online begin by analyzing your needs and budget. The type of luggage purchased should meet your travel needs now and later. Consider the versatility you need for bags and suitcases. On a weekend trip a carry-on bag may be ideal. If you travel for business, consider a set of luggage that includes a garment bag.
Family travelers need luggage with wheels, telescoping handles, and bags for each family member. A luggage set from an online shop like BricStore provides the most versatility and best pricing. With a set, you can take just the carry-on or use the whole set for longer trips or vacations with the family. BricStore usually offers many promotions on regular basis and you can easily find that online at websites like couponwind.com, there are up to 60% off promotions running at this time.
It is important to understand some of the common luggage terms you may find on internet sites. A carry-on bag measures about 22x14x9 inches, or 45 linear inches. Medium sized luggage is usually 24 to 26 inches tall and works well for trips shorter than one week. Larger bags should have wheels. These bags are good for week long trips, but air travelers need to be mindful of the airline weight restrictions when packing for departure.
A suiter is a removable feature in larger suitcases which allows travelers to carry a suit or two in the lid of the suitcase. Spinner wheels on suitcases provide multi-directional rolling with their four wheels and 360-degree wheel rotation.
It is equally important to know about the materials used in luggage items. Nylon luggage is lightweight so travelers off the beaten path may prefer bags made of it. Ballistic nylon is heavier and difficult to slash or puncture. It was originally developed to use in bullet-resistant police vests. Cordura nylon is also heavy and puncture resistant.
Leather luggage is luxurious, durable and stylish. Polycarbonate bags are affordable and sturdy. They also come in many different patterns and colors. Hard luggage materials will offer reliability and protection for fragile items. Fabric luggage sets may be available in more colors and patterns. Rolling suitcases, telescoping handles and spinner wheels on suitcases make navigating airway terminal easier.
Once you have compiled a list of your luggage needs, shop a reputable online luggage shop like BricStore.  Browse the site for the products you need or enter keywords in the "search" box and let the site find suggested matches for your product. Some shoppers prefer to search for a brand or a popular category like "spinners" and have the sites filter results in that manner.
As you narrow down your search be sure to read customer reviews for each bag. If your online store does not have many reviews posted, look up the same item on Amazon.com or do an internet search for Brand+item+reviews.
Remember to check the closeout, bargain and sale sections and coupons for Bricstore to see if products that meet your needs are available for a lower price. Once you have selected the bag(s) of your choice, simply click on the item to add it to your shopping cart.  Don't forget to use coupons while checking out.