If you're a road warrior who enjoys taking to the highway for a road trip, there are a number of factors to think about and plan for to ensure a bump-free journey. With some careful planning, you and those aboard can sit back, relax, and enjoy the ride.
Make Sure Technology is a Passenger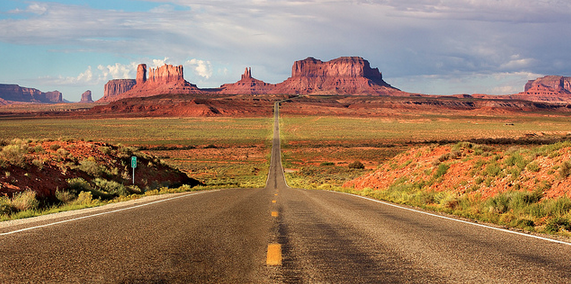 When it comes to road trips, technology is your best friend. Nothing can ruin a road trip more than taking the wrong turn and getting lost. Who wants to see rows and rows of endless cornfields or have the hassle of getting on the wrong highway? With a GPS, you'll get step-by-step directions and stay right on course. Free apps can also help you plan stops and enjoy the sights along the way to your destination. With the Yelp app, you can find the best places to shop, eat, and drink along the way. Another great free app is TripAdvisor. Find hotels, tourist spots, and interesting stops along the way.
Plan for On-the-Road Entertainment
If you're traveling with kids, it's likely that they'll get antsy or whiney if they're not entertained. In addition, who wants to listen to "Are we there yet?" Be sure to bring game players, MP3 players, puzzles, coloring books, and some nifty crafts. Ramp up the cabin entertainment with some fun, corny songs like "Weenie Man" and "The Name Game." For some adult fun, pack a good novel and your favorite music CDs. After all that cabin fun, the kids will be ready for a snooze. Having some comfy pillows and blankets will ensure a relaxing nap.
Choose the Right Vehicle for the Journey
For a comfortable travel experience, it's best to choose the right vehicle for the road trip. If you've got a compact sedan with a family of four, it just might be too small for a long car journey. It may be a savvy choice to book a rental car. When you rent a car from Enterprise, the company even comes and picks you up. With Enterprise, you can choose from an array of roomy SUVs and minivans. Get the space needed for legroom, luggage, and personal items.
Satisfy the Taste Buds and Save Money
Making too many stops at restaurants and road-side convenience stores can quickly add up and take away cash from your traveling budget. Even if you're just stopping for a quick beverage to quench your thirst, juices and sodas at on-the-road stores are expensive. Be sure to pack some delicious sandwiches, bring along some drinks in a cooler, and prepare yummy snacks like trail mix. Make a pit stop at a location that has some picnic tables and enjoy the goodies. Your taste buds will thank you, and so will your wallet.
No wrong turns plus cabin activities plus cozy cars plus satisfied taste buds are the perfect equation for a fun road adventure. When you take care of these road trip essentials, you'll be on the path for getting the most out of your trip.