There's nothing better than getting out and experiencing mother nature at its finest, the best way to do this is by taking part in outdoor activities. Being active outdoors is great for your health, allows you to escape the hustle and bustle of the city, breath fresh air and enjoy magical views.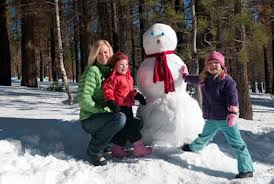 One of the most important things you need to do is make sure that you are well prepared. More often than not the most outdoor activities are usually in areas that experience cold weather, because of this it is key to stay warm and do everything you can to make it an enjoyable experience.
I love the great outdoors especially when it's cold! Here are some top tips that I picked up along the way about keeping warm during winter outdoor activities.
Don't put on the cotton
The first mistake I ever made was to wear cotton during an outdoor activity, big mistake! The radon for this is because cotton does not allow moisture to escape and instead it keeps it trapped against your skin. The best material to be wearing is either polypropylene or a similar synthetic.
Wear Layers
The best thing to do is to wear a few layers before you head out, wear something soft underneath which is comfortable against your skin and the last layer should be something that can keep our rain and wind. If you're looking for some great ideas then I suggest you head over to www.targetdry.com, these guys have everything you need for the great outdoors!
Eat well
To make sure that you have enough energy to complete whatever it is you're doing you need to give your body fuel, this fuel comes in the form of food. You will burn a lot of calories when your out so make sure that you load up on food that have a high calorie and fat content. I always enjoy bringing a hot flask of tea or something similar with me, it warms you up and is perfect to take a break, sit down and sip whilst taking in the views.
Enjoy your time in the great outdoors! Do you have any other tips for fellow travellers, if so please leave your comments below this article. I think it's great if we can come together as a travel community to share our experiences to make sure that everyone else can benefit. Have a great time wherever you decide to go and remember to be well prepared!