Vibrant nightlife, a huge aquarium, 19th-century buildings, exciting casinos, excellent museums, 320 days of sunshine and a lively student population. This is not everything that Townsville has on its cards. The city also boasts of an exquisite landscaped waterfront esplanade, proximity to the Great Barrier Reef and evergreen rainforests. Add to this, heritage national parks, white water rapids, lazy golden beaches, lush waterfalls and many other natural attractions that make you wish for more time on hand.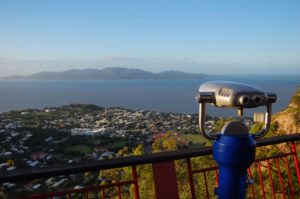 Going in and around Townsville
As you a plan your itinerary and wait with bated breath to explore the natural delights, you may like to book yourself a car rental from Hertz. Yes, going a long way in helping you and your group of friends get closer to nature in Townsville, these chauffeur driven cars are comfortable, good value-for money and easy-to-book. So fasten your seat belts and get ready for the ride of your lifetime. There is indeed a lot to see and do here.
Ross River
Appropriately Thuringowa's recreational centre piece, The Ross River hosts a wide range of leisure and sporting activities. Its natural beauty is best admired in the company of family and friends.
Bushland Beach
Associated with the Northern Beaches region of Thuringowa and located just 15 minutes from the central business district, Bushland Beach offers some sunny moments of sandy fun to your vacation.
Lake Ross
Dominating the cityscape near Riverway Drive, Lake Ross has a capacity of storing over 215,000 mega litres of water and is linked with the Ross River Dam. The highlight of this oft-visited place of interest is its 27 metres high earth rock embankment—the longest of its kind in the Southern Hemisphere.
Lake Paluma
Lake Paluma, a lovely manmade lake situated in the World Heritage Rainforest, is dotted with BBQs, weather proof shelters and camp sites. Home to a large population of eastern water dragon, platypus and peregrine falcon, this natural attraction is a must visit for all visitors in Townsville.
Toolakea and Toomulla Beach
While the quiet Toolakea Beach is an ideal hangout for birdwatchers, fishing or a simply a relaxed day out on sand, the Toomulla Beach is somewhat isolated. However, it boasts of some great camping and picnic areas and is an excellent place for bird watchers.
Piper`s Lookout, Rolling Stone Park, Saunders Beach, Alligator Creek Track, Balgal Beach, Paluma and Crystal Creek Rainforest……..the list goes on.