In my opinion, self-catered accommodation is an absolute godsend. I think many of us opt for standard hotels without really considering any other options, which is shame when you take a good look at what self-catered apartments and cottages have to offer.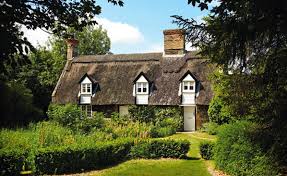 Below, you'll find the top five benefits of going for this kind of accommodation over your average B&B or fully-catered hotel. Hopefully, these will inspire you to take a different approach to your next trip.
1) Cost reduction
One of the most obvious benefits of going down the self-catered route is that it can help you cut the cost of your break – especially if you decide to stay right here in the UK. If you rent a holiday cottage in Wiltshire, for example, that gives you the chance to stay in the beautiful quaint UK countryside, checking out the area's various wildlife, treks, scenery, bars and restaurants.
While deciding to have a holiday in the UK rather than jet off overseas will definitely help ease any budget woes, the main way in which self-catered breaks help your bank balance is by giving you the freedom to make your own meals. Of course, you can still dine out whenever you fancy doing something special, so you needn't worry that you're missing out – you'll just have maximum control over how much you're spending.
2) Breadth of choice and flexibility
While self-catered breaks can definitely be a money-saver, there's far more to them than this. In fact, one of the things I love most about this kind of accommodation is the broad spectrum of holidays it can cover. Yes, it can be perfect for a cheap getaway, but it's easy to go for something ultra-lavish instead.
Plus, you can have very different breaks depending on whereabouts you stay. You can find places right in the city centre, which is absolutely brilliant if you want to immerse yourself in the hustle and bustle. Should you be after something a bit quieter, though, you could pick somewhere on the coast , or just outside the city in the countryside.
3) Freedom
Another key advantage of self-catered accommodation is the freedom it gives you. Traditional hotels with set mealtimes and strict check-in and check-out times often make you feel like you need to keep in line with someone else's schedule. With self-catered breaks, though, you're free to make the rules.
Of course, this also means you can be a bit more spontaneous. For instance, if you go on a day trip outside the city and decide you'd like to stay there for dinner, you won't have to worry that you're missing a meal that's already been paid for back at your hotel.
4) Home from home feel
One of my favourite things about renting an apartment or cottage is that you can create a real home from home while you're on holiday – something I think is pretty difficult to do in a hotel where you only have a bedroom and bathroom.
And this cosy atmosphere is perfect for pretty much any kind of trip. Families, for example, will be able to recreate all the security and comforts of home for younger members of the family, while couples will have plenty of privacy and groups of friends will have plenty of space to hang out – which brings me to my final point.
5) Sociability
In my opinion, one of the biggest benefits of going self-catered is the social factor. After all, having a whole apartment or cottage makes it so much easier to spend time together as a group, since you'll have communal areas as well as individual bedrooms.
You can cook meals together and have dinner parties or, if you fancy a more relaxed night in with a film, you could grab a takeaway and a few beers instead. Families, meanwhile, can use the space to spend quality time with the kids, not to mention storing bulky bits and bobs like buggies, toys and spare clothes.