The stunningly beautiful county of Cornwall was for hundreds of years best known for its copper and tin mining industry, it being the cornerstone of the economy. Slowly, at first and then inevitably, it ground to a halt during the last century. To offset this economic decline Cornwall had to re-invent itself, which it has and with great success by building a tourism industry that is second to none. Cornwall is the most visited county in Britain drawing in some five million visitors a year, mainly from Britain. The county is served by two main airports at Newquay and Exeter, which have excellent links to most of the major airports in Britain. The road network to Cornwall is very efficient as is the intercity rail service. Because of its geography there is something for every type of tourist whether it be the rugged coastline and the cliff tops or the breathtakingly serene moorlands of the interior, I always choose to stay in a holiday park in Cornwall because they're a great place to meet new friends, go at your own pace and have facilities for all the family. There are so many things to do in Cornwall as you shall find out as we scrape the surface for the buried treasure that is Cornwall.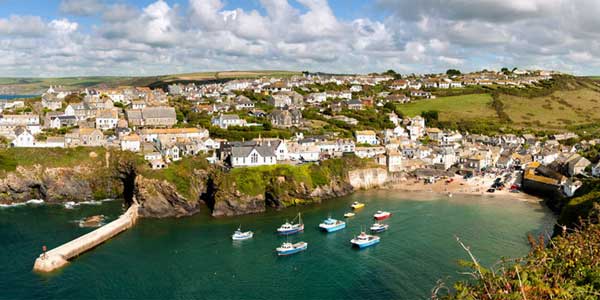 Cornwall is blessed with some truly beautiful and exotic gardens thanks to the ambient temperature. Whatever part of the county you are in there will be an abundance of gardens waiting for you to politely invade. It is possible to customise your itinerary to suit your needs through your hotel or tour operator as you can also do with the Mining Heritage tours that are very popular. Surfing holidays in Cornwall offer world class conditions at many of its resorts, the most well known is probably Newquay which hosts international competitions. The seal sanctuary at Gweek is a great day out, or longer, for all the family. There you can visit the seal hospital to see how the rescued seals are cared for on their way back to rehabilitation and re-introduction to the wild, it is set in over forty acres, so as I say, one day might not be enough to fully appreciate this attraction.
How about touring Cornwall in a classic British sports car? You can rent a two or four seater classic Morgan and cruise the lanes and roads of the county at your leisure and in style, just go on the Internet to find out how. The awesome coastal walks may appeal to those seeking a different pace of life where photo opportunities abound along the spectacular cliff tops, or the more eerie walks across the moors made famous by Conan-Doyle's legend of the hound of the Baskervilles.
This is just skating over the many things to do in Cornwall, for instance you have St Michaels Mount, Lands End or Tintagel Castle to name but a few, the area is steeped in rich history. There is however a relatively young pretender to the tourism crown and that is the Eden Project, a charitable foundation that is an eco experience to remember, you can even get married there, now where did I put those rings?