Taiwan is a great place to explore, there's loads of things to do, the food is delicious and the people are awesome. It's only natural that you would want to extend your stay to discover more of the island. Getting a job while traveling is a great way to add funds to your trip, the most common job available teaching English.
So what do you need to do to get a job teaching in Taiwan? Fancy giving it a go? Read on to get the ball rolling and teach English in Taiwan.
Where will I teach?
There are plenty of opportunities to teach in Taiwan. The most common being a buxiban (or cram school), where children come after they finish school to study English. Alternatively, you can teach in a public school or University but expect tough competition as the salary and hours are better (and you will need a degree in teaching) – more on that below.
Do I need a degree?
You will need a degree minimum but it can be in any discipline. If you have a degree in teaching, even better as you will be able to work at a public school! It is also handy to have a TEFL, TESOL or CELTA but not essential to get an English teaching job.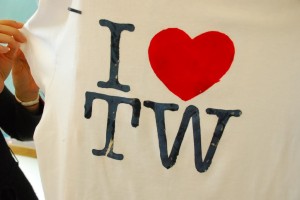 Do I need to speak Taiwanese?
For work? Not at all, only English. In fact, even if you can speak the local language it's actively discouraged in the class room. Socially though, it's a different story. Most people speak Mandarin in Taiwan, and if you are able to speak any it will go a long way. English is not commonly spoken and it can be difficult at times (especially at dinner time). However, don't let this discourage you as the people are usually more than happy to help even if they have only a little English. If you are going to ask someone for directions best to try someone younger (as they're more likely to have studied English). Also, all sign posts are in English too (including public transport), making it easier to navigate your way around.
How much money will I make?
Obviously money can vary but if you work in a cram school you can make anywhere between $NT 500 ($17US) and $600 an hour ($20US) – roughly around $40,000NT ($1,500USD) a month. You can negotiate your hourly pay based on your experience and qualifications.
If you have a teaching degree you will be able to get a job at a public school and earn $60,000NT ($2,000US) – $80,000NT ($2,700US) with lots of benefits (Tax free salary, including housing allowance, attendance bonus, paid holiday, flight reimbursement and a nice bonus on completion of contract). Offset this against the cost of living and you should be able to save money for your travels after Taiwan. It's completely feasible to save $10k+ in a year!
How many hours will I work in a week?
This varies – cram schools are for children after they finish school so generally run from 4pm – 9pm (4 hours teaching time).  If you work on the weekends you can do 24 hours a week. However, you can always try and get another job during the day to increase your hours.
If you work in a public school you have office hours aswell as your teaching (often your office hours will be more than your teaching hours). Hours will be from 8.00am – 4.00pm, Monday – Friday. However, when the children are on school holidays you may be expected to work which can involve Saturdays and Sundays too.
You could try working at a Kindergarten if you would prefer daytime hours (and don't have a teaching degree to get a public school job). However, it is technically illegal to work at these and you could risk deportation if you get caught, although to be honest that's highly unlikely and it's common for people to work here.
Most cram schools require you to work Saturdays as this is when the kids aren't at school. However, if possible, you should really try and refrain from working at the weekends so you have time to explore the country.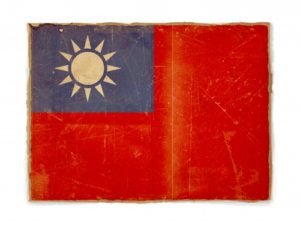 How long is the contract?
Contracts are for 1 full year or can be for the school year only. It really depends when you get the job – expect to commit for a full year though. The start of the school year is end of August / start of September with employers often looking for teachers from as early as February – get planning guys.
How do I find a job?
Ok, I'm interested – What should I do next?
There are a few websites that are very good for looking at jobs in Taiwan. Have a look through them and see if there is anything that catches your eye:
http://www.eslcafe.com/joblist/
Alternatively, if you find yourself already in Taiwan, get the resume updated and start handing it out to schools. They could be very quick to give you a job or point you in the right direction. It's entirely possible to start handing out a decent resume and within a week having a fully-fledged job.
Do I need a job before I get to Taiwan?
No! However, when you come make sure you get an extended holiday visa so you can stay for up to 3 months (this gives you enough time to find a job AND get your visa processed). You should easily be able to find a job within a month (and the visa processing time usually takes around a month).
If you do this, it gives you a chance to look around Taiwan and decide where abouts you want to stay.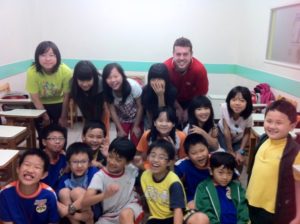 There you have it, a very quick guide to teaching English in Taiwan. If you have any more questions, don't hesitate to leave us a comment and we will reply straight away.
Duff