Teaching English is a great way to experience a new culture, earn a bit of cash and get some very cool work experience on your resume. Thailand is the sort of place people dream about living and working in, and rightly so, this place rocks. Imagine working 20 hours a week, and using your weekends for full-moon parties on the Thai islands, chilling beside waterfalls or heading to a Buddhist retreat. Not too many countries can offer you that, let's have a look at what teaching English in Thailand is all about: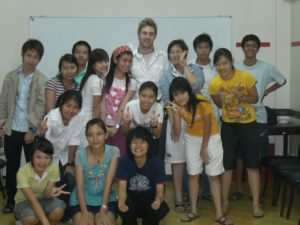 Where will I teach?
English teachers are in demand across the whole country from Bangkok to Chiang Mai and everywhere in between. Is it your dream to seclude yourself in a northern Thai village? No probs. Dreaming of big city life with cheap living costs? Bangkok all the way baby. Thailand has something for everyone so read-up, work out what you're after and choose your destination.
What sort of institution will I teach in?
This all depends on which job you decide to take. Working in language schools, working in government schools, working in universities and working with kids in after-school classes are all definite possibilities. Salaries, working hours and working conditions all depend on the specific place you end up teaching. Although by a rule, I'd put teaching in Government schools at the bottom of the pile (40 students, lack of curriculum etc).
Do I need a degree?
Legally, yes. In Thailand you're officially required to have a degree in any discipline PLUS a TEFL (English teaching qualification) too. That being said, if you just have a TEFL or just have a degree and you're willing to work in some of the more rural areas, you can still get work quite easily.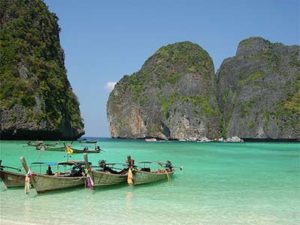 Do I need to speak Thai?
Categorically not. Teaching English requires NO knowledge of the local language and in fact even if you can speak Thai, you are actively discouraged from using it in the class room. Naturally, outside of work it's hugely helpful to know some of the language, and when you're outside the main hubs it's tough to find people who speak English. Lots of the schools you can work for offer discounted/free Thai lessons too.
How much money will I make?
Teaching English is know as a lucrative gig in Asia, in Thailand – not so much. The thing is, so many people want to work here that the salaries aren't huge HOWEVER your lifestyle is great because the cost of living is so low.
An average (new) English teacher will earn roughly 25,000-45,000 baht per month ($850-$1500) per month. With the higher end of the scale being found in Bangkok, where costs are much higher. You won't save much per year but you'll have a great time while you're here.
How many hours will I work in a week?
Standard 'contact hours' (hours you're actually required to be in front of the class) normally standardize around 20 hours per week, plus the time you need to plan your lessons (maybe another 4 or 5 hours per week). In many language schools you're only required to be there during contact hours but in many government schools, you're required to be there during office hours (8.30-4.30) regardless of your teaching schedule.
How long is the contract?
Contracts are generally for one year, occasionally two. Often when you complete your contract you get a one month bonus (around $1,000) which is great money to put in your traveling pot.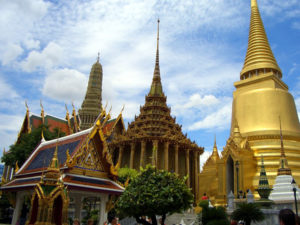 How do I find a job?
Book a ticket to Thailand, do your TEFL course and start applying. Alternatively you can check out these two websites which have a host of jobs waiting for teachers just like you!
http://www.eslcafe.com/joblist/
Do I need a job before I get to Thailand?
Not at all, it's really easy to find a job within a couple of weeks here if you're proactive about it. That way you can choose where you wanna work, what type of school etc. If you're coming without a job, try to get a 60 day non-immgrant visa before you come so that gives you a nice buffer time to get sorted.
That's it guys. Teaching English in Thailand is an amazing experience, you'll meet a host of people from around the world and a new culture will reveal itself to you. What are you waiting for?! Happy travels!