There isn't a more beautiful place to visit this year than the south Pacific! In fact, it's one of the most beautiful places just about any time of the year. More specifically, the country of Vanuatu is one of the more interesting and picturesque locations in that region. Consider that Vanuatu is a Y-shaped archipelago that consists of over 80 different islands. With so many different island's how is one supposed to choose which ones are most worth visiting?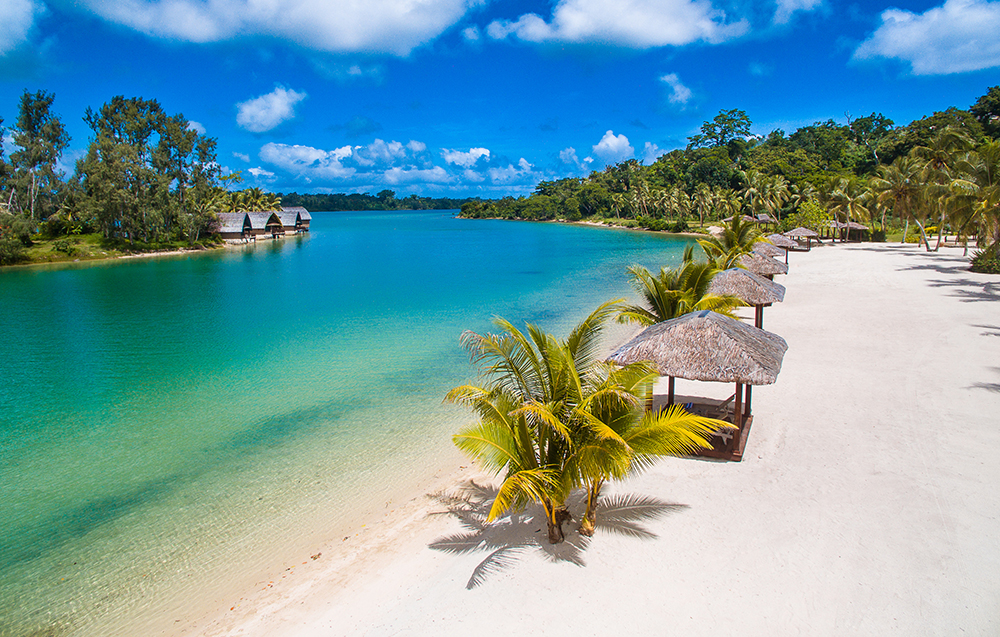 Tanna Island is probably the most popular and prevalent of all. On this island sits one of the most famous and accessible volcano's in the world, Mount Yasur. It is so accessible that you can actually walk to the rim of the mouth, just be careful and follow the posted safety notices. If you fancy yourself the adventurous type there is plenty of swimming and snorkeling to be had. Tanna is home to natural underwater caves and gorgeous coral reefs. It's also quite fun to visit the many local villages here and to take in all of the local customs.
Another popular island is Penecoste. An interesting and world famous ritual performed on this island is land diving. The locals have been practicing this for many years, and it is said to have given way to what most of us westerners know as "bungy jumping". The only difference is that the locals are jumping from hand made towers of wood and dropping to the ground with only a vine attached to their ankles. This feat is said to showcase the male prowess and to bring fertile crops in the coming season.
No visit to Vanuatu is complete without stopping in Efate Island. This island is home to the country's capital Port Vila. This is a hot commerce and tourism area so make sure to the check it out and you might find some good buys. Efate also has a plush rain forest.  This allows you to enjoy both a busy tourist and resort area, or to get away from it all in the remote wilderness.
Vanuatu is notoriously economical and budget friendly. If you happen to live in Australia it is a favorite vacation spot with many flights going to and from. It's common to find cheap flights from Sydney to Vanuatu, so make sure to keep an eye out for upcoming summer deals.