Lack of leisure time may qualify as a new epidemic. In the 1990s, researchers had a clever and telling name for this feeling that seems to plague many people around the world; they called it time famine. Today, however, chances are you are even more strapped for time than you were back then. In fact, the 1990s may seem like a golden era when you compare it to your schedule today. Between work, family obligations and the pitfalls of navigating an increasingly fast-paced world, the idea of taking a holiday has a tendency to remain just that, an idea. Sadly, there are only 24 hours in a day. Most people, it seems, would like to have at least 25 or 30. Click here to see what Virgin Holidays has to offer on P&O Cruises.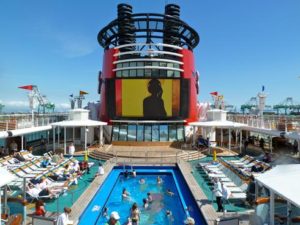 The same cultural researchers who coined the term time famine also came up with a phrase to describe the opposite feeling. They call it time affluence, and it is as elusive as a sunny day in England. Needless to say, it is also the feeling that is most commonly associated with being on holiday. In other words, as soon as you step aboard that cruise ship, you will step into a world where time and luxury is at your disposal. There is only one question that remains. What cruise line are you going to set sail on?
Something for Everyone on P&O Cruises
P&O Cruises have six ships in their fleet. Whether you want to book a romantic honeymoon on an adult's only cruise, or take the entire family on holiday, P&O offers something for everyone. P&O is world renowned for its service and attention to detail. When your cruise with P&O, you will enjoy a passenger staff ratio of 2:1. Every time that cold mojito is half empty, there will be someone there to fill it up. If you are lost and can't find your way back to your cabin, someone will be there to lead the way. Do not laugh; cruise ships are so large these days that it is bound to happen. As the Rolling Stones once said: Time is on your side.
Five Star Restaurants at Sea
Who says you need to go to Paris for Michelin Star quality dining? P&O offers upscale dining experiences designed by Gary Rhodes and Marco Pierre White. At the same time, perhaps you do not want to change out of your Hawaiian shirt and flip-flops. P&0 has less formal restaurants as well. When you cruise with P&0, you have options.
Time famine is not something you want to experience for too long. There is more to life than work and obligations. It is time to let the good times roll on P&0.