So for the next few months you're going to be living out of a backpack – everything you need for the next few months must go in that bag. How are you ever supposed to get everything you need into it? Here are some tips to help you deal with your limited space.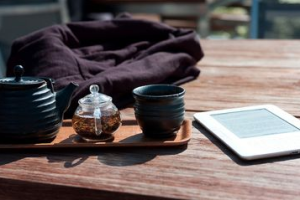 Choosing your clothing
Remember, the key to packing for a few months' travel is to pack light. You don't want to be hauling around something that weighs more than an anvil and pulls your spine out of alignment.
The lighter the garment, the smaller it's likely to be. If you're heading toward warmer climates, as most backpackers do, then you'll want to pack with the sun in mind. The perfect choice is vest tops. These are small, light, take up very little space and also look pretty cute, too. Pair these up with some shorts and you've got a beach look that's good to go.
For a bit of contrast, pack some light dresses too – the lighter and thinner the material the better – or buy some while you're out there.
Layering 
Wherever you go, you're likely to come across the odd cold day or chilly evening. Your gut reaction might be to pack something thick and woollen, just in case, but this isn't the best way to go if you want to remain space conscious.
Layering is a much better option. Instead of thick garments, pack light cardigans or sweaters. You can layer your vest tops and t-shirts under these, which should keep you warm.
Rolling your clothes
This is a great little space saver. You might be used to folding your clothes to save space in your drawers or suitcase, but this isn't the most effective method to use in a back pack. Instead, try rolling your clothes up into tight little tubes.
This will allow you to fit more into the nooks and crannies and stuff them around the base. It also makes finding the things you want a lot easier. They may turn out a little creased, but remember, you're travelling and you're not meant to look immaculate.
Your guide books 
As you'll probably know by now, most guide books tend to resemble bricks in both size and weight. Carrying a collection of guide books in your bag is never going to be an effective use of space, and you're really going to feel it. Your best bet is to try and get yourself the digital versions of any book you need.
Most people like to take a tablet, eBook or Kindle with them while they travel, and decent digital versions of all the most popular guide books are available on these all devices. It might seem like an expensive option, but you wouldn't believe the benefit it'll have on your back.
Out of all the options, the Kindle is cheapest, though the most basic. Still, remember you're travelling – cheap is good while you travel.
More advice 
If there's anything more you're concerned about that hasn't been covered above, it's worth visiting Gap Year Advice for more detailed advice on preparing for your gap year trip.