The clock is counting down: your short-term job is coming to an end, you've sold all the possessions that you no longer have any use for on a site like Music Magpie and you're ready to book your 2013 backpacking adventure.
One question, however, remains: where to go?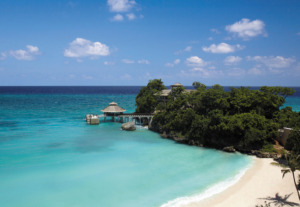 While the popular circuits of South America and Asia have their charm, if you're looking for an alternative backpacker destination, here are four slightly off-the-beaten-track destinations that are sure to quench the adventurous thirst of any backpacker in 2013.
Boracay
A one-hour flight from the Philippine capital of Manila, Boracay is a backpacker's paradise.
The extremely low cost of living makes Boracay an attractive choice for those travelling on a budget, while still affording you access to a wealth of water sports, including snorkelling and scuba-diving on the coral reef, jet skiing, windsurfing, kiteboarding and cliff diving.
As the sun sets of the picturesque beaches of Boracay, it's the perfect place to relax and unwind with a cocktail, before hitting the island's bars, pubs and nightclubs.
Taman Negra
If you're looking for a real adventure, but can't afford the expensive flights or exorbitant guided tours to the Amazon, Taman Negra is the perfect alternative destination.
Measuring an impressive 4,343 square kilometres and spanning three States, Malaysia's premier National Park is home to some 200 species of wild animal, including barking deer, wild pigs, tapir, elephants, tigers, leopards, sun bears and the Sumatran rhinoceros.
The two-hour boat ride into the Park from the transfer point of Kuala Tembeling, is one of the most unforgettable journeys that you will ever experience, while the trails through the Park, set amid stunning natural surrounds, will leave a lasting impression.
Outer Hebrides 
If the exotic far-flung locations of Asia are a stretch too far in 2013 and you're in search of something a little closer to home, theOuter Hebrides is an altogether different but equally thrilling backpacking destination.
Located off the western coast of Scotland, the Outer Hebrides has a population of just 26,500 and contains more than 50 uninhabited islands, as well as 7,500 freshwater lochs.
With the opportunity to relax on some of the most pristine, powdery white beaches in the world, set against the backdrop of a majestic landscape, you'll have the chance to observe golden eagles, killer whales, dolphins and corncrakes, all in their natural habitat, or indulge in a whole range of water sports. Backpacking in the Outer Hebrides represents a chance to explore one of the most stunning collections of islands on the planet.
And the best part? Island hopping through the Outer Hebrides can be done on a budget: all you need is some food, a backpack full of warm clothes and a tent.