Boat travel and accommodation is on the rise; it's a fun, get-amongst-it, adventurous way to play and stay, while affording both luxury and practicality. Some travellers even make the choice to take to the high-seas permanently, using their savings to find a perfect vessel. Catamarans and pre-owned multihulls are a safe choice, with space, safety and performance coming as a part of the package.
Whether or not you buy a boat, or rent or work with a vessel, it's good to know how to keep a boat in ship-shape. Here are 5 practical tips to keep your piece of paradise sparkling on the seas.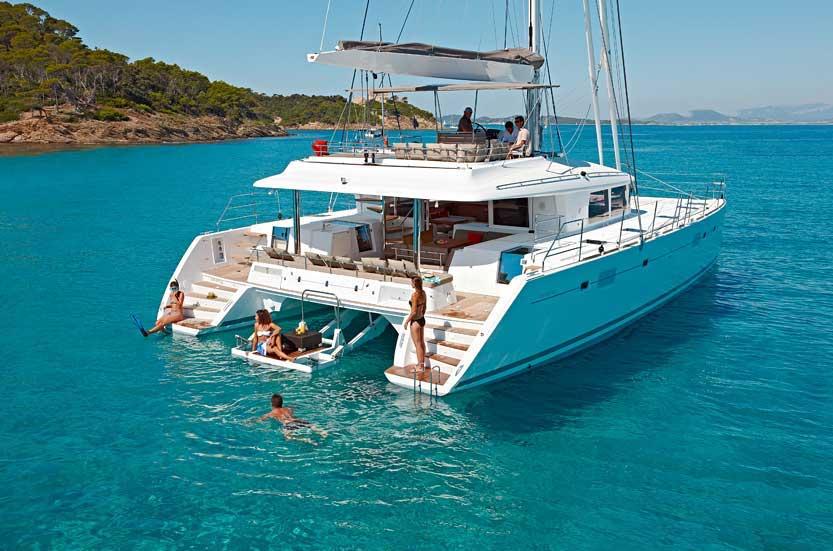 Image via: http://catamaranguru.com/
Identity Crisis
The first thing a good captain does is figure out the specific needs of the boat.
The type of boat you're maintaining will guide the steps you need to take to ensure it's in its best condition.
For example, a single-hulled, wooden vessel will have very different needs to a multi-hulled fibreglass vessel. Once you're confident you know exactly what type of boat you're dealing with, you can start to understand the individual complexities and intricacies of a boat, and you can supply yourself with specific products to help you complete the job.  
Fit For Purpose
Always make sure you use the right product and tool for the right task.
Further to the point above, materials and supplies all have their individual purpose. When you're cleaning a boat surface, you'll need to make sure to follow all safety directions, and make sure to read all labels carefully.
When using products inside the cabin and hull of a boat, make sure the area is well-ventilated, and (if appropriate) wear personal protective equipment. Keep a record of which products you've used to clean and in which areas you've used them. It's surprising how handy these small details can be when you're conducting future maintenance and repairs.
Constructive Criticism
Identifying faults and hazards is a large part of the task of ongoing boat maintenance.
Check that you have the required safety equipment (fire extinguishers, beacons, flares and radios) and that each of these items is in working order. If you find fault with any item, ensure it is replaced as quickly as possible. Any major cracks and chips in the surface of the boat will also need to be repaired in order to stop further damage from being done.
All Hands On Deck
Leaks, mould and damp are all common issues with water-borne vessels.
Make sure that any maintenance you undertake includes an inspection of areas which may be prone to mould or water damage. From a health perspective, mould can cause allergic reactions and illnesses – issues sure to dampen your enjoyment of the boat. Make sure you regularly wash and replace fabrics items, and keep wooden furnishings and trimmings finished and sealed correctly so that water doesn't permeate their surfaces and cause mould and rotting.
Cool Cat
While appraising your boat for any damage, be careful not to undertake more complicated repairs than you can handle.
Repairs to fibreglass and the underside of a boat or catamaran are tricky, and you may find it's better to call an expert. What you outlay in cash for a well-repaired boat will be money you save on repairing (or rescuing/salvaging) a badly-repaired boat in the future.
Proper, and frequent, boat maintenance ensures that you can enjoy your leisure and transport by boat without having to undertake larger scale maintenance projects – saving you time, energy and worry. With the proper care, products and foresight, you can protect your passion for many years to come.