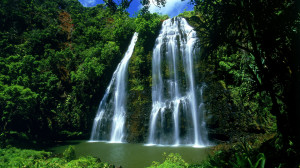 It's hard to choose a favorite island in Hawaii, as all eight of the main ones are so wonderful. But as a result of its combination of natural beauty and metropolitan city life, Oahu wins the prize in many peoples' hearts. The third largest island in the US' 50th state is verdantly green and full of magnificent wonders along the shoreline and deep inland. It's also home to 75% of the state's population, mostly centered in the capital of Honolulu. There seem to be endless attractions, so it helps to have a guide to some of the best ways to spend your days in this paradise.
The beach is an obvious starting point. Waikiki Beach is the most famous and popular, as it fronts the popular Waikiki neighborhood of Honolulu, but it's far from the only one. Only ten miles east of here is Hanauma Bay, world famous for its snorkeling. The Hanauma Bay Natural Preserve draws thousands of people each day, which can make it a little overwhelming, but they come with good reason to see a diverse array of marine wildlife. Other beaches around the island are less well-known but equally or more worth visiting in order to dilute the crowds of tourists. It's hard to go wrong on any shore of Oahu.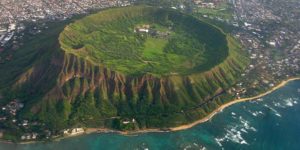 Inland, you'll find amazing opportunities for hiking. Diamond Head Crater is one of the most iconic vistas of the island and all of Hawaii, and only takes about an hour to hike up to. The extinct volcano is covered in lush greenery and has a definite "land before time" feel. Alternatively, trek to waterfalls like Manoa, which was one of the main filming spots for the TV series "Lost." There are others scattered around the island that are just as majestic, and discovering them all is a worthy cause to strive for. This is perhaps one of the most photogenic endeavors in all of Hawaii, as the natural beauty of these falls is difficult to top anywhere.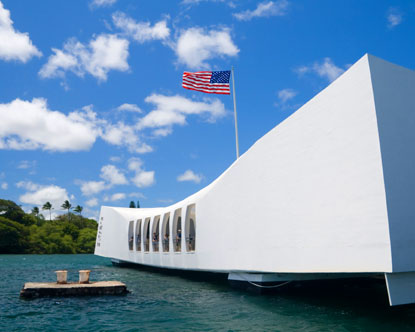 If you're more into history, then a visit to Pearl Harbor is a must. Most parts of the historic site are free to visit, and those with a small fee (such as tours of the USS Arizona, which must be booked in advance online for $1.50) are very worthwhile. This is a moving experience, and an especially important one for Americans. Stopping to reflect on how the Japanese attack on this naval base in December 1941 affected the course of human history is an intense feeling.
Whatever you choose to fill your time with, you'll need a place to lay your head. Across the island can fill up quickly as it is such a hot destination, so we recommend booking online. You can find comfortable and stylish Oahu vacation rentals for large groups, couples, and individuals online for very reasonable prices. Villas vary widely in price but are all of high quality and good value—just find what works best for your ideal vacation in a wonderful island retreat.