One month every year, epic mustaches are born. We're talking about Movember (a portmanteau of "mustache" and "November"), a movement geared at raising awareness and generating funds for men's health—in particular for prostate and testicular cancer. In 2012, Movember was ranked as one of the top 100 non-government organizations (NGOs) in the world.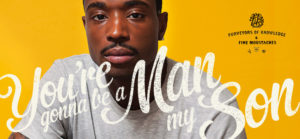 How it works is that you first register on the Movember site (www.movember.com). On November 1st, you begin clean-shaven. For the duration of the month these men, affectionately known as Mo Bros, cultivate and train their mustaches like a fine bonsai tree. These attention-grabbing displays of moustachery become instant visual broadcasting tools. While raising money by obtaining sponsors for growing their mustaches, these men (and their support, Mo Sistas,) proactively begin discussions all around the world about the oft-ignored topic of men's health. Their mustache marketing is made even more effective by every Mo Bros' commitment to conduct themselves like true country gentlemen.
Once the 30 days have ended, the Mo Bros and Mo Sistas have the opportunity of attending one of the legendary Movember Gala Partés held around the world, if you're trying to go to far flung places like New York or Sydney for the party, check out Jet2.com for great deals to get you there.. Mo Bros and Mo Sistas dress up in their finest, mustaches are groomed, trimmed, and waxed to perfection, and they head out to splendid shindigs to celebrate the end of Movember and give thanks to their efforts for awareness and fundraising. But lest not forget, as the The Movember Foundation elucidates, "the Gala Partés are world renowned exhibitions of nature's finest bounty: the moustache." There are awards handed out through the night including Best Mo in Character, Team Mo, Miss Movember, and undoubtedly the highest accolade – Man of Movember 2012. Confetti, spirited dancing, legions of men dressed as Mario and Luigi… you never know what to expect at a Gala Parté. It's a no-miss affair.